MEETING PLACE
As from 1 July 2016, The Rotary Club Of Llandeilo will meet every First & Third Thursday Evening of each month except in August when there will be no meetings.
The White Hart, Llandeilo, SA19 6RS
7.00 p.m. for 7.30 p.m.
When Members are unable to attend they must tender their apologies to the White Hart before 1.00 p.m.
It would be appreciated if visiting Rotarians would inform the White Hart of their intention to be present.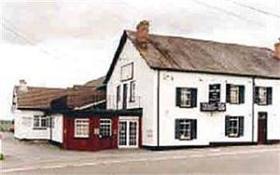 Tel: 01558 823419
Llandeilo Town Council Website
http://www.llandeilo.gov.uk
Meeting Information...
We meet on Thursdays at 1930 (Meetings 1st & 3rd Thursday of each month. No meeting during the month of August) White Hart Inn, Carmarthen Road, Llandeilo, SA19 6RS tel: 01558 823419