Breakfast, Lunch or Dinner Meetings
Whatever your circumstances, we have Rotary meetings to suit. The breakfast option is from 7.30-8.30 am at Sainsbury's Cafe, WGC on the 1st and 3rd Thursdays each month. Handy for the station or if you work in the town. The Lunch Bunch meet at Homestead Court Hotel on Tuesdays at 12.15 for 12.45 and finishing by 2.00pm. On the last Tuesday of the month, the two branches of the club can get together at Homestead Court Hotel for dinner at 6.30 for 7.00pm and finishing by 9.00. All of these involve fellowship, activities and sometimes speakers.
For more info, click here.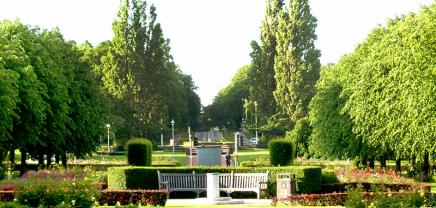 Welwyn GC Rotary Club, founded in 1926, is a friendly group of about 35-40 members. It is non-political, non-religious and is open to men and women. Members come from a wide range of occupations. Like all Rotary Clubs, we have twin aims of serving the community (local,national and international) and having fun.
Fund-raising We raise several thousand pounds each year through the Welwyn Hatfield Rotary Walk (for more info go to www.whwalk.org.uk), theatre shows and concerts (in conjunction with local groups), quiz nights, auction nights, collections etc
To Support (some recent examples)
locally, Isobel Hospice, Keech Cottage Children's Hospice, Herts Action on Disability, Homestart, Herts Air Ambulance
nationally, Marie Curie, Macmillan Cancer Care, Royal British Legion
internationally, End Polio Now, ShelterBox, St Andrews Mission Orphanage in Lima
Youth Activities. We organise local heats for Rotary Youth competitions in collaboration with Hatfield, Brookmans Park and Potters Bar Rotary clubs, under the name Mid Herts Rotary (more info at midherts rotary.blogspot.com), including Youth Speaks, Young Chef, Young Photographer and Young Writer and the Rotary Technology Tournament. We support candidates for RYLA, the Rotary Young Leader Award, sponsor charitable work trips abroad by local young people and publicise international camps and scholarships..
Social Activities We meet at least twice a month, often with partners, for a meal (breakfast, lunch or dinner) and to hear speakers or discuss topics of interest. Members are not expected to attend every meeting!
We organise visits and meals out, we take part in quizzes, darts, bridge and golf competitions and visit other Rotary clubs including our twinned club in Lucon in western France. Members are entitled and encouraged to visit any Rotary club anywhere in the world.
To contact us about any matter including membership, go to the Contact Us page.
Meeting Information...
We meet on Tuesdays at 1215 (Breakfast meetings on 1st & 3rd/4th Thursdays of each month at 7.30-8.30am in Sainsbury's cafe Welwyn Garden City, Herts. AL8 6NA Twilight meeting last Tuesday in month 6.30 pm for 7.00, finish at 9.00 approx. ) The Homestead Court Hotel, Homestead Lane, Welwyn Garden City, AL7 6SA tel: 01707 326447
Meeting Details
Interested in joining Rotary
In the next 30 days...
Social Media...
WGC Rotary - Breakfast Club
Promote your Page too
Follow @RotaryWGC