Our members come from a variety of backgrounds, including farming, banking, business, education, and health. All enjoy the fun and friendship that Rotary offers, while also helping their own communities and those farther afield. To learn more about what we do, please explore this site and click on the links on "What we do". If you wish to know more about Rotary International, click on About Rotary. INTERESTED IN JOINING ROTARY? Please use the Contact Form in the menu at the top. We will then invite you to attend a meeting as a guest, with no commitment! If you have just moved into the Dale, you will find a ready-made group of friends who will help you settle into the community.
If you are a Rotarian visiting Wensleydale, you will be very welcome at one of our weekly meetings- please check the "Meeting Information" section on this website, or contact us through the Contact Form
This website short address is www.wensleydale.rotary1040.org .
Latest News and Reports (click on the headlines in blue for details)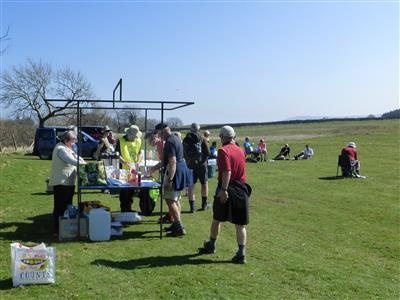 Wensleydale Wander 2017 ReportThe 2017 Wander was again blessed with perfect weather, even better than last year, and enjoyed by 352 walkers and runners.We will have raised in excess of £3,000 for charity, and President John Morton presented a cheque for £1,500 to Yorkshire Air Ambulance at the Finish in Wensleydale School, pending a final count up.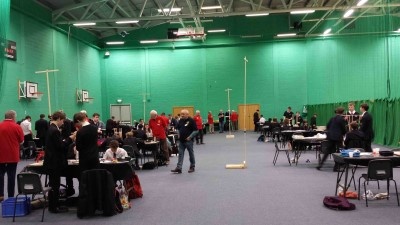 01/03/17 School Technology Tournament; Several Wensleydale Rotarians were involved in organising this year's Rotary Technology Tournament at Catterick Garrison, along with colleagues from other Rotary Clubs in North Yorkshire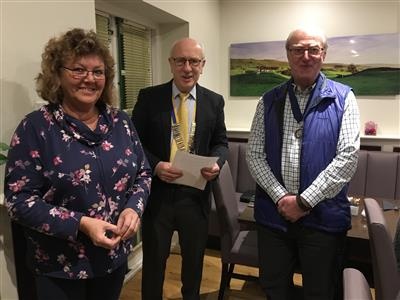 11/01/17 A Fourth Lady Member; Wensleydale Rotary Club inducted its 4th Lady member on 8th January, bringing the membership up to 28 active members, the highest ever number!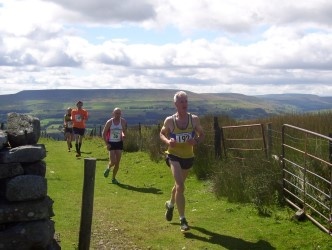 2/8/16 James Herriot Trail Run 2016There was an excellent turnout for this year's James Herriot Country Trail Run with 296 entered and 257 actually running.Tom Orde-Powlett, eldest son of Lord Bolton, fired the starting pistol, then joined the race himself and finished in the top half of the field! We will have raised around £2,900 for local charities and deserving causes.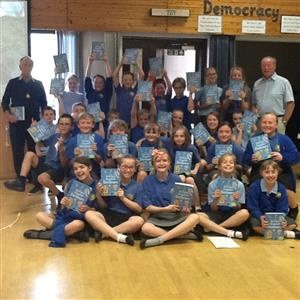 30/7/16 Dictionaries 4 Life; On one of the final days of term, members of Wensleydale Rotary Club, George Chadwick, David Milner, Philip Oliver and Howard Binks, attended seven Primary school assemblies. They gave 74 young people, who are moving on to various upper schools, the gift of an illustrated dictionary to develop both their vocabulary and understanding of language.

Meeting Details
Interested in joining Rotary
In the next 30 days...
Social Media...
Wensleydale Rotary
Promote your Page too
Meeting Information...
We meet on Mondays at 19.00 (No meetings on Bank Holidays) "Penleys" Coffee Shop & Bistro, Market Square, Leyburn, DL8 5BJ tel: 01969-623909