Many thanks to all who supported our "Spring offensive" to eradicate polio for good.
LETTER FROM BILL GATES in 2015 - THANKS to all contributing towards polio eradication
To everyone involved in the fight against polio,
Ten million children are alive and walking today because of your efforts to eradicate polio.
They will never know your names or what you have done for them. But if they did know, I believe they would want to say: Thank you.
Thank you for everything you are doing to wipe out this crippling disease.
Thank you for blanketing the world's largest cities and its smallest villages—sometimes even risking your own lives—to make sure every child is protected from polio.
We have come so far—more than 99 percent of the way—and eradicating this disease is within our reach, as long as we keep up the effort.
For me personally, it is an honor to support your amazing work. One day we will come together to celebrate the end of polio, and the world will know that it was only possible because of what you are doing.
You have my admiration and my gratitude.
Sincerely,
Bill Gates
PS :: Rotary`s World Polio Day this year is on 24th October, 2017 and looks ahead to ending the disease for good.
SUPPORT DRAGON BOAT RACES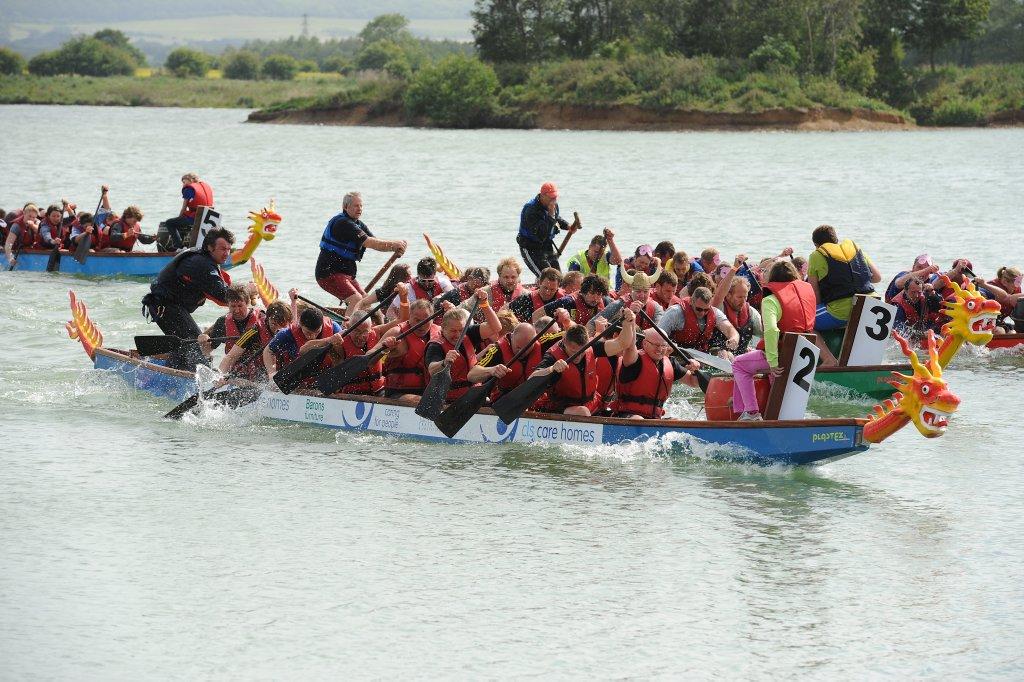 Book your boat for this year's Dragon Boat event - Sunday 11th June 2017.
Email : dragonboats17.tg@gmail.com
Click here for more Dragon Boat Event details AND to start fundraising
Team recruitment:
Dragon '17 is promising to be largest yet achieved at Wykeham. This year there are more teams than ever before already signed up. A few spaces remain, please make sure you do not miss out!
Those still not committed are urged to contact Lyndsay Chamberlain as soon as possible to avoid disappointment as the maximum number of teams allowed is rapidly being approached. If you feel you may be short of crew do not be deterred we can help to find paddlers for you.
Be part of the day and share the fun and excitement of the competition whilst raising money to help those less fortunate than ourselves.
Crew Sponsorship money:
Money raised by individual sponsorship of paddlers is a vital part of the event.
The Virgin Giving site, ideal for people who prefer to donate online rather than by paper, .is now up and running and will remain open until the end of September 2017.
Team Captains and team members can set up their own fundraising page by clicking the link and typing in the details required.
Paddlers, be sure to ask your individual sponsors to name the team in a message when they donate to ensure your chosen charity benefits.
Click here for more Dragon Boat Event details AND to start fundraising
For those who prefer paper, a Gift Aid form is available.
Sponsors and team leaders meeting:
This important information meeting aimed at those teams new to Dragon Boat racing is planned to take place in the Fledglings Restaurant Yorkshire Coast College at 17.30 hours on Tuesday 23rd May 2016 lasting for approximately one hour. It is planned to provide all comers with a drink and light refreshments. In a relaxed atmosphere, there will be Audio-visual presentations to explain how the day works from car parking on arrival through to registration, preparation for racing and of course how you and your families will be kept entertained, fed and watered throughout the day. Ample time will set aside for questions.
Racing Format:
Building on the successful racing format adopted for use in 2016, we shall have two divisions in 2017.
The first two qualifying races will involve all boats entered. Based on their times the teams will be divided equally into a gold division and a silver division who will then complete theday racing in their group to produce 1st 2nd and 3rd gold group winners and 1st 2nd and 3rd silver group winners.
This will enable paddlers of all abilities to enjoy a competitive days racing and challenge for the winning rostrums. There will be trophies and medals for the first three teams in each class.
Boat Numbering:
Each team will be assigned an identity number that will be displayed in the race programme. These numbers will be prominently displayed on the boats as each team races. This system first used in 2016 greatly enhances the enjoyment of the supporters and spectators.
Food and drink Concessions + local business stalls in marquee
The Bay Town coffee company will serve coffee and energy bar snacks from 07.00 working from tables in the marquee. The coffee will be in medium size cups and represent great value for money.
The Downe Arms drinks bar will be in the Marquee with a sandwich and Glaves of Brompton Pork pie counter alongside.
Beer on tap from Wold Top Brewery will be served along with other types of liquid refreshment.
In the grounds, there will be the usual BBQ, a Creperie and delicious award winning ice cream supplied by Guillian Alonzi of the Harbour Bar.
Children's activities
The ever-popular Bouncy Castle will be in its usual place. The fairground rides and slides will be on the end of the promontory and for those less energetic, the balloon man will entertain within the marquee.
For the young and young at heart who wish to support their team an expert group of face painters will be on hand from early morning.
---
---
Rotary in a nutshell - the "in the lift" description
The Rotary network extends all over the world with headquarters in Chicago. In the UK all clubs are under the umbrella of Rotary in Great Britain and Ireland (RIBI), and are grouped into geographical districts. Rotary Club of Scarborough Cavaliers is within district 1040 covering Yorkshire, Humberside and North Lincolnshire and having over 100 clubs and 3,000 members.
A shared mantra is the aim of "Service above Self". In practice this means individual clubs working to contribute to their local community often supporting local causes financially or 'in kind' with practical help, for example, acting as a trustee.
Influence can be spread farther afield by working in co-operation with othe clubs in the same geographical district and indeed on an international scale by contributing towards worldwide projects (led by Rotary Foundation) - perhaps the most well known of these is the campaign to eradicate polio. Rotary have been a leader of this aim for many years.
Our major fund raising (and fun) events are Community Fair, Dragon Boat races and (recently) tombola/games at the CAMRA Real Ale Festival. Other events (focussing on youth and in liaison with other local Clubs) include Youth Speaks, Technology tournament and Young Chef. We are holding a special event in the spring of 2017 to raise funds to contribute towards the last push towards eradicating polio from the world.
Our club meets weekly at the Downe Arms in an informal and welcoming atmosphere with good fun, fellowship and food.
Link to informal history of Scarborough Cavaliers (follows later!)
Rotary Club of Scarborough Cavaliers F A Q's
CAVEAT: The information below is accurate for our Club BUT may not apply 100% to other nearby Clubs.
| | |
| --- | --- |
| When do you meet? | Weekly on a Wednesday |
| Do you need to come every week? | No. Come when you can and contribute when you come. |
| Where is it? | Usually - Downe Arms, A170 Wykeham. |
| What is the dress code? | 'Smart casual' - interpreted by menfolk as jacket but not necessarily tie. |
| Can ladies join? | Very welcome indeed at our Club, although there are still more men than ladies. |
| How do I find out more? | Contact the Secretary, or another member and come along to a couple of meetings as a visitor; then give us the nod if you want to find out more. |
| Do I have to pay to be member? | Yes. There is an annual subscription plus an optional donation to the Rotary Foundation (funding larger international projects). Plus we need to pay the Downe Arms for feeding us !! |
| Are there induction 'rituals'? | Never have been never will be. A new member is formally introduced to the Club and says a few words if they wish. All new members are just asked to give a short talk about their work &/or hobby interests, at an agreed date. |
| How many members are there? | 39 |
A nice picture of Scarborough :-
Meeting Details
Interested in joining Rotary
In the next 30 days...

Great opportunity for family and friends to have fun and cheer on paddlers to raise funds for local causes. A GREAT day out for everyone from nine to ninety!!
Meeting Information...
We meet on Wednesdays at 1900 for 1930 (Visitors are welcome; please contact John Dudley on 01723 366 375 if you'd like to attend.) The Downe Arms Country Inn,
Main Road,
Wykeham,
Scarborough















YO13 9QB tel: 01723 862471