WEWEWE
On the busiest shopping day of the season � Mirfield Rotarians and friends brought Christmas cheer to shoppers at Morrisons in Heckmondwike.
About 30 members and friends formed a �heavenly choir� with Rodney Green on the keyboard.
They sang traditional carols and found that many adults and young ones joined in.
Many members of the public generously and voluntarily deposited money in our collecting buckets. One shopper said: �We know that when we give money to Rotary it reaches the needy.�
Mirfield Rotary is grateful to the management and staff of Morrisons for their courtesy and cooperation.
We wish you a happy Christmas and a blessed New Year.
Working together to change the world
President Sue Young recently outlined her plans for the new Rotary year 2016/7.
She said: ' During the year we will work together to change the world here in Mirfield and through our international links further afield"™.
She affirmed that Rotary can only flourish when there is friendship and fun. When tasks are shared more work gets done!
She hoped that we would continue to build on our achievement in becoming a Dementia Friendly club.
In terms of our connection with the community, she referred to our support for the Arts Festival, the Beer festival and the Mirfield Show. Past President Sue Charlesworth has presented a new trophy for Craft work at the show this year.
Sue outlined the continuing commitment to help young people by sponsoring candidates for the Youth Leadership programme and also supporting a young person to join the Youth Sail programme.
She committed the club to continue to support the Kids Out programme "" providing a day out at Light Water Valley for young people from Ravensthorpe Special School and their carer. She hoped too that the club would explore starting a "˜ROTA KIDS"™ Programme in one of the local Primary schools.
Sue commended the international work done by members and affirmed our continued commitment to raise funds to eradicate Polio. The Shoebox Appeal which provides so much joy to those who receive these little gifts is also to continue.
The main Charity focus this year is to be Kirkwood Hospice "" which is personally special to Sue as her brother received end of life care there.
Sue expressed concern about membership and urged all club members to think about how we may adapt Rotary meetings to be more flexible. She also urged us to explore corporate membership.
---
GILL POOLE, NEXT YEAR'S PRESIDENT OUTLINES HER PLANS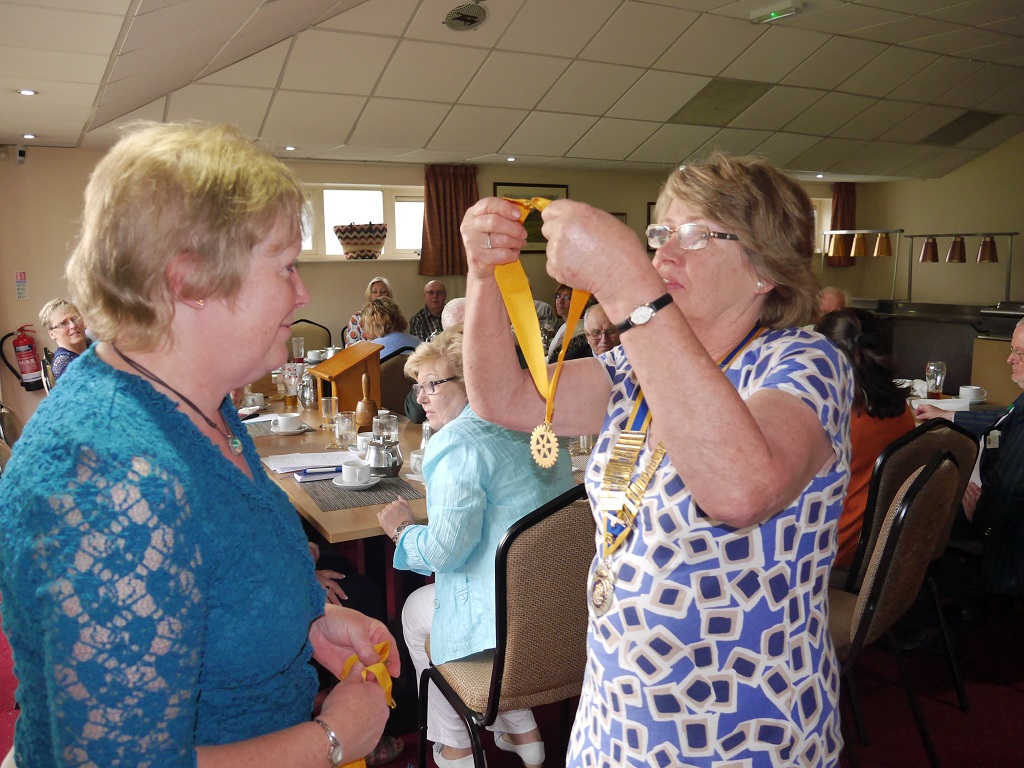 Gill says: 'We'll evolve a strategy for growth, raise the profile of the club, enhance fellowship within the club and work towards obtaining Rotary International recognition in the way of Presidential citation'.

SHOWCASING OUR SERVICE HERE AND INTERNATIONALLY
Mirfield show last month was a great opportunity for us to showcase the fin
e work we engage in both at home and overseas. In addition, we raised funds to help a village in Nepal.
OUR INTERNATIONAL CHARITY WORK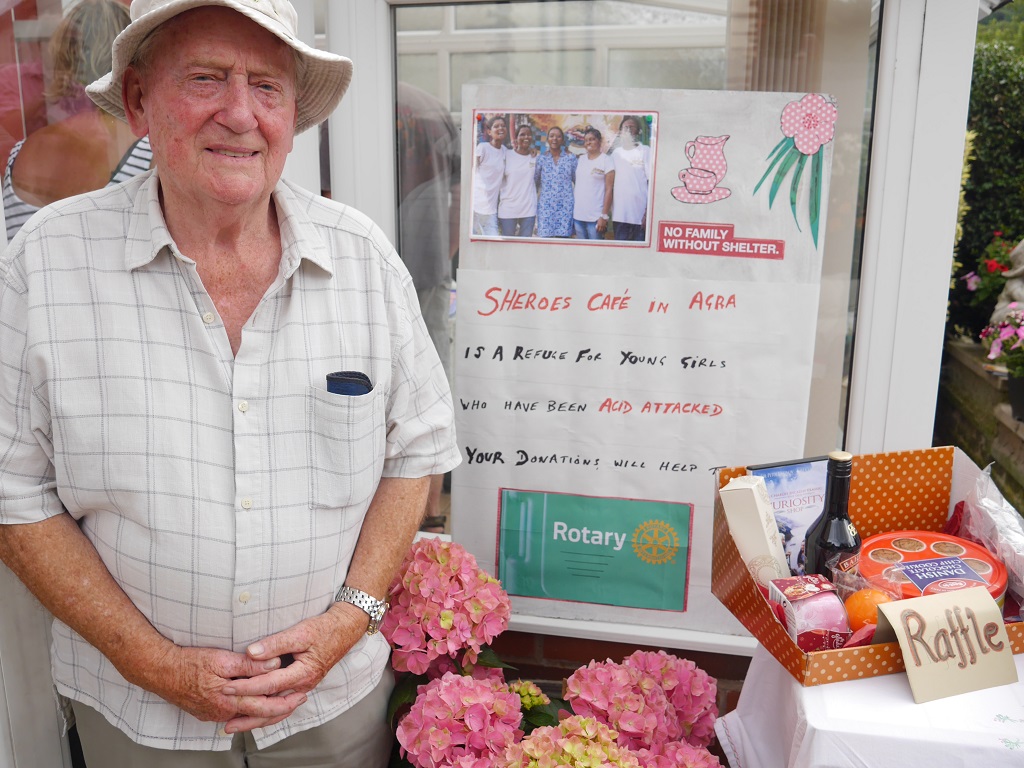 Eamon O'Daly has ambitious plans for our International outreach. He plans to support the final push to eradicate Polio, improve water supply in Nepal, continue with our Shoe Box project and support the people in Tanzania. He has also vowed to help some of the acid attack victims in Agra.
A FIRST FOR MIRFIELD ROTARY CLUB
"˜I feel quite passionately that people living with dementia and their families need and deserve the best support and care available and most important of all, information as to where they can access facilities."™ Sue Charlesworth
HELPING YOUR NEIGHBOUR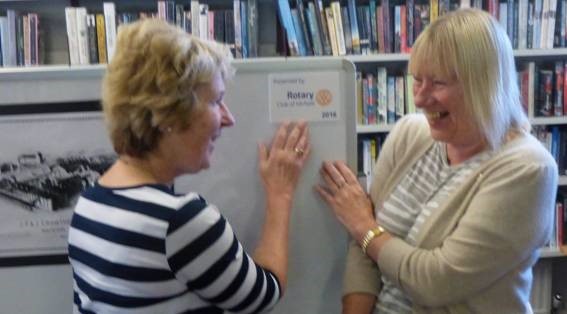 Two Mirfield organisations with the same aims and intentions are working together for the benefit of Mirfield
Sue Charlesworth, representing the Rotary Club, presented a large white board to the Friends of Mirfield Library.
Jenny Tomlinson Walsh Chair of the Friends of Mirfield Library said: "˜We were delighted when the Rotary Club offered to help. It will help us tell the story of the Mirfield Maltings "" past, present and what"™s planned for the future."™
JEWEL IN THE MIRFIELD'S CROWN
A group of Rotarians and friends visited the gardens in the grounds of the Community of Resurrection, which some describe as the 'Jewel in the Crown of Mirfield'
WHO ARE WE?
We are 1.2 million neighbors, friends, and community leaders who come together to create positive, lasting change in our communities and around the world.
If you live in and around the town of Mirfield in West Yorkshire in North of England, and would like to meet with like-minded professionals, then we would like to hear from you.
Meeting Details
Interested in joining Rotary
In the next 30 days...
Meeting Information...
We meet on Mondays at 18:45 (We do not meet on Bank Holidays. ) Dewsbury District Golf Club, Sands Lane, Mirfield, WF14 8HJ tel: 01924 492399