Welcome to the Rotary Club of Kingsbridge Estuary
Featured pages:
Tue 18th July Professor Oliver HanemannRead more
Free courses for local clubs & groups in dealing with unconscious casualties and those having heart attacks or choking, CPR and use of AEDs.Read more
The Club is offering to donate £250 every month to help individuals or small, local groups.Read more
We welcome new members of either sex. Just email Richard.Read more
Sun 18th June Read more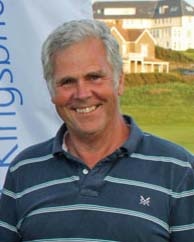 On behalf of Kingsbridge Estuary Rotary Club may I welcome you to our website which I hope gives you an idea of what we do.
If you're interested in becoming a Rotarian, please click on "Contact Us" above or on 'Interested in joining Rotary" on the right of this page.

Chris Miller

President 2016-17

Meeting Details
Interested in joining Rotary
In the next 30 days...
Social Media...
Meeting Information...
We meet on Tuesdays at 7.30pm (Contact Secretary as regards meetings on 2nd, 4th & 5th Tuesdays. ) The Seven Stars, Kingsbridge. TQ7 1ED tel: 01548 852331