Future events in this area
Please note, clicking the 'read more' button will take you to that club's site. Press the 'back' button in your browser to return here
Saltram Plympton - Thu 8th June 2017 at 09.00 - 18.00 Saltram Rotary Golf Day at Stover GC in aid of Macmillan Cancer Support and Childrens Hospice SW
Proceeds will go towards Macmillan Cancer Support and Childrens' Hospice SW
read more...
Plymouth Mayflower - Wed 14th June 2017 at 19.00 - 21.00 THE AFRICAN CHILDREN'S CHOIR

After stealing the hearts of the world during their uplifting performance of the number one single 'Sing' with Gary Barlow at the Queen's Diamond Jubilee celebrations, the famous African Children's Choir have been invited back to tour the UK.
read more...
Roborough Plymouth - Fri 7th July 2017 at 09.00 - 17.00 Sailing Day - with lunch - having fun raising funds for good causes

Limited spaces on crewed sailing boats with excellent lunch. Our annual event is much sought after, but we always try to accommodate everyone who shows an interest. Pre-booking is essential. Just £40 for a great day out for sailors or non sailors!
read more...
Kingsbridge - Sun 16th July 2017 at 09.00 - 03.00 Rotaproj
The annual day out for the handycapped from Devon & Cornwall with fairground provided by David Rowlands and afterwards in the Kingsbridge Leisure Centre
Plymouth - Sun 3rd September 2017 at 13.00 - 14.00 DIANA Princess of Wales Sailing Event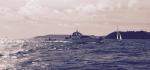 Sailing event - providing opportunities for communities with additional needs to participate in a yacht pursuit with experienced crews. Or, observe the event from motor powered craft within Plymouth Sound.