Future meetings and events around the district
Sun 3rd September 2017 at 13.00 - 14.00 DIANA Princess of Wales Sailing Event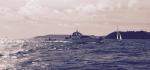 Sailing event - providing opportunities for communities with additional needs to participate in a yacht pursuit with experienced crews. Or, observe the event from motor powered craft within Plymouth Sound.
Fri 29th September 2017 at 19.30 - 21.30 Two Choir Concert - St Eustachius Church Tavistock

'Plymouth Area Police Choir' and 'Sir Joshua Reynolds Choir' are combining to give an evening's entertainment in support of charities nominated by the organising Rotaries of Roborough and Tavistock.