Welcome to Rotary Club of Athlone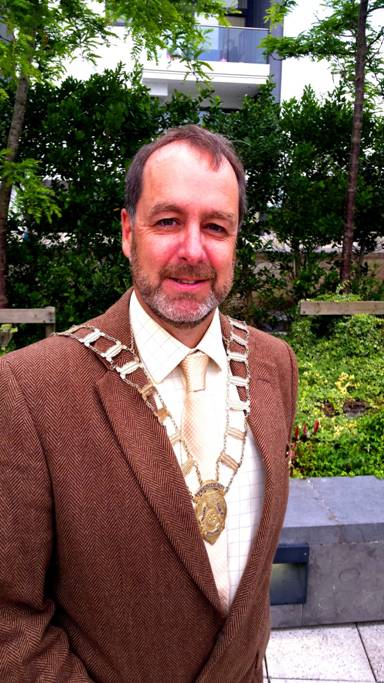 President Ciaran Mannion
Club President 2016/2017
---
---

History of The Rotary Club of Athlone
The Rotary Club of Athlone was established in 1985 and now has nearly thirty members who meet weekly at 1pm in the Radisson Hotel in the centre of the town.
We give our time and talents to serve our local community and enjoy business as well as social networking opportunities, whilst giving something back to those less fortunate.
Our projects that benefit local Community include an annual Tree of Remembrance at Christmas which has raised over €36,000 for local charities since 2011. We have also raised €55,000 for causes including Console, The Open Door Project and those affected by the floods in Athlone.
Our youth programmes include an all-Ireland Rotary's Youth Leadership competition where the prize is a week-long trip to Stormont, the Dail and the European Parliament. Rotary's Youth Exchange enables young people from abroad and Ireland to spend time in each other's homes during the summer holidays. Rotary's Young Writer Competition is a well established and successful competition organised to encourage young people to use their writing skills and write with imagination and creativity. Rotary Young Chef, this competition aims to encourage young people to learn how to cook a healthy meal, develop food presentation skills, consider food hygeine, orginisational and time planning and develop an ability to cope in a demanding situation.
We meet for lunch every Monday (except for Bank Holidays) and have regular speakers on a wide range of topics. Our social activities include trips to the Abbey Theatre, boat trips on the Shannon and attending U20 rugby internationals.
Watch the video below to learn more about Rotary and explore the other pages on this website to learn more about our Club.
If you are interested in joining Rotary Club of Athlone or just looking for information please contact the Secretary or any member of the club.
Meeting Information...
We meet on Mondays at 13.00 (Except Public Holidays) The Radisson Blu Hotel
Athlone
Co. Westmeath N37 A8X9 tel: 090 644 2600
Meeting Details
Interested in joining Rotary
In the next 30 days...
Social Media...
Rotary Club of Athlone
Promote your Page too
Follow @AthloneRotary