Welcome to the Rotary Club of Grimsby
Featured pages:
Dock Tower Charity Abseil
Unfortunately, due to planning reasons, the Grimsby Rotary Club will not be organising a Charity Abseil at the Dock Tower this year.
The Rotary Club of Grimsby was chartered in 1930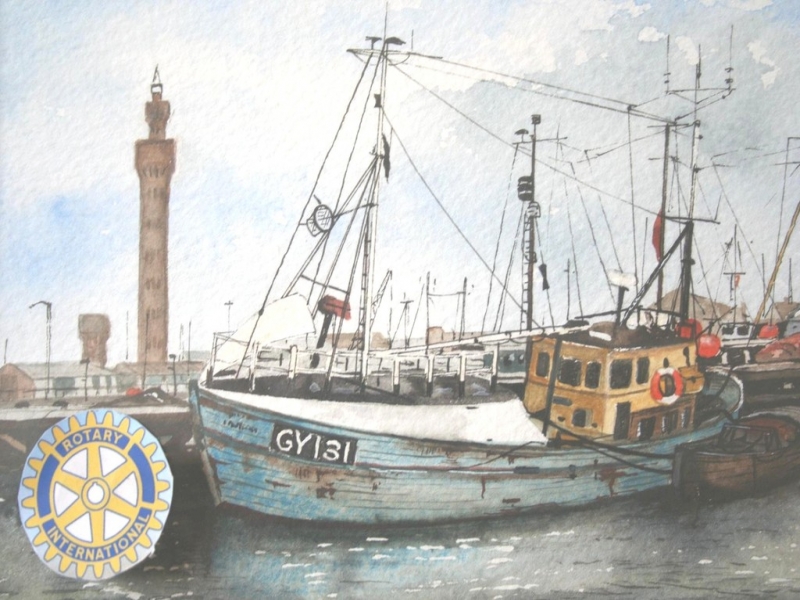 Grimsby is the country's premier fishing port and a leading centre for food processing. Refineries, chemical factories and other industries lie along the Humber estuary. Grimsby is also an administrative and service centre and provides the main shopping and educational facilities for much of northern Lincolnshire.
Rotary is a worldwide organisation of more than 1.2 million business, professional, and community leaders. Members of Rotary clubs, known as Rotarians, provide humanitarian service, encourage high ethical standards in all vocations, and help build goodwill and peace in the world. There are 33,000 Rotary clubs in more than 200 countries and geographical areas. Clubs are nonpolitical, nonreligious, and open to all cultures, races, and creeds. As signified by the motto "Service Above Self", Rotary's main objective is "service in the community, in the workplace, and throughout the world".
Grimsby Rotary Club is very active in charity work, mainly focusing on local needs. Over the last 9 years, over £180,000 has been raised with principal local beneficiaries being St Andrews Hospice, MacMillan Nurses, Motor Neurone Disease, Child Development Centre, Blue Cross and many many more. The club also has an active social side, with many events for members such as golf, snooker and bowls through to interesting visits and entertainment evenings with wives and partners.
Thinking of becoming a Rotarian?
If you would like to know more about the Rotary Club of Grimsby, please contact
John Durham on
01472 322168.
Meeting Details
Interested in joining Rotary?
In the next 30 days...
Meeting Information...
We meet on Wednesdays at 12:45 (5th Wednesday with partners) Humber Royal Hotel Grimsby, DN34 4LX tel: 01472 240024