The closing date for Nominations for Citizen(s) of the Year has now passed.
"Thank you" to everyone who put in a nomination
Citizen of the Year
and
Young Citizen of the Year (for persons aged 12 to 18 years)
(this award supported by Arbroath Rotaract Club)
These awards recognise outstanding contributions to the community by local people.
Nominations please by March 8th to;
Tony Treger
30 Inchcape Road
Arbroath
DD11 2DL
..or E Mail to;
Arbroath Rotary Club gratefully acknowledge the support of Journeycall for this Project






Tattoo Stu!
Well it has now been done!
Club Member Stuart Scott has now raised over £1200 to support the Nyumbani Scotland Charity (see below)
Despite his needle phobia brave Stu overcame his fear and now has a Giraffe tattooed on his left leg (Stu calls the Giraffe Gemma in recognition of Gemma his tattooist).
Stuart and his wife Audrey will be travelling to Nairobi later this year to assist at the Nyumbani orphanage.
So a big "Well Done" goes to Stuart.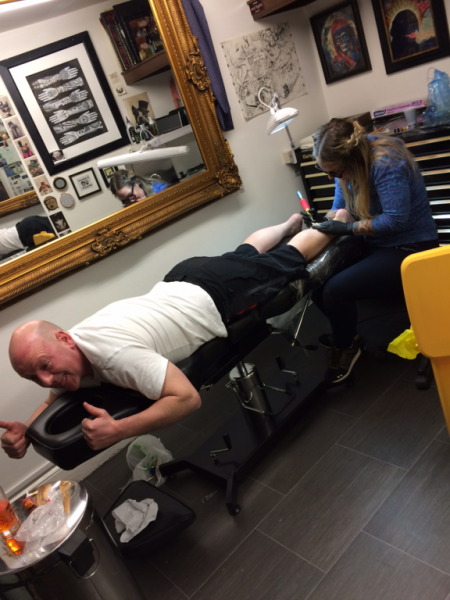 ..and here is "Gemma"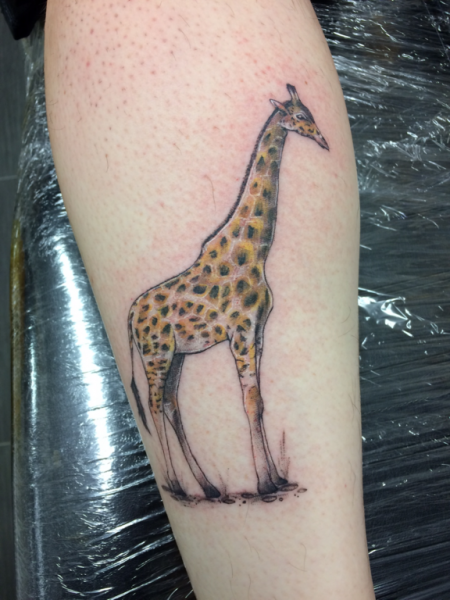 The COGRI (Children of God Relief Insititute) Nyumbani Charity currently provides a primary and secondary school for children in the area as well as a state-of-the-art HIV screening laboratory which helps to keep the children free of AIDS.



Our Club Secretary Alison Stedman has been involved with Nyumbani for many years and has successfully brought £000's to this very deserving Project.

You can find out more about the Nyumbani charity and it's activities by clicking on this link;




You can still sponsor Stuart by popping into his shop at Ladybridge Street in Arbroath....and maybe buy a few of his delicious smokies as well!



So now to business ....Welcome to the website of the Rotary Club of Arbroath, based in the historic Scottish east coast fishing port 17 miles north of Dundee.
Our thirty eight members are always delighted to welcome visiting Rotarians and we hope that if you're travelling to or in Scotland, you'll join the Club's Members in fellowship at one of our weekly meetings.
The town is home to the world famous smokie (smoked haddock) and was the setting for the signing of the Declaration of Scottish Independence in the presence of King Robert the Bruce in 1320. The ruins of Arbroath Abbey, where the signing took place, still dominate the town's skyline. The club meets every Thursday in the Meadowbank Inn, just outside Arbroath, at 5.30 for 6pm - see Meeting Information to the right of this text!
If you need to make contact with our club, or are interested in joining Rotary and would like to know more about what Arbroath Rotary Club get up to then an email to our secretary should work just fine; secretary@arbroath.rotary1010.org
Our Chartered Rotaract Club is on Facebook at;
https://en-gb.facebook.com/ArbroathRotaract?ref=stream&hc_location=timeline
Please check out what our young Rotaractors have been up to!!!
Thank you for visiting our Club's website, I hope you find it interesting.
Tony Simpson
Webmaster, Rotary Club of Arbroath, March 2017
The Rotary Club of Arbroath is a Registered Charity, number SCO37945
Meeting Details
Interested in joining Rotary
In the next 30 days...
Meeting Information...
We meet on Thursdays at 17.30 for 18.00 The Meadowbank Inn,
Montrose Road,
Arbroath, DD11 5RA tel: 01241 875755