Future meetings and events
Thu 21st September 2017 at 18.00 - 22.00 Club Recruitment Evening

Come along to Arbroath Rotary Club's first Recruitment Event in the town's Royal British Legion Hall from 6.30pm on Thursday the 21st September.
Find out what your local Rotary Club gets up to and how Rotary Membership can be rewarding and fun!
Thu 21st September 2017 at 18.30 - 20.30 Membership Evening
There will be no weekly club meeting at the Meadowbank Inn as the membership evening is being held in the Royal British Legion, Helen Street, Arbroath from 6.30pm to 8.30pm
Fri 22nd September 2017 at 18.15 - 19.30 Weekly Meeting
Speaker
Kathryn Thorndycroft-pope
Thu 5th October 2017 at 18.00 - 20.00 Outside Visit to Air Museum, Montrose
There will be no club meeting at the Meadowbank Inn due to our outside visit.
Thu 12th October 2017 at 18.15 - 19.30 Weekly Meeting
Speaker
Robert Burns
Thu 19th October 2017 at 18.15 - 19.30 Weekly Meeting
Speaker
Alison Stedman
Thu 26th October 2017 at 18.15 - 19.30 Weekly Meeting
Speaker
Thomas Gunn
Thu 2nd November 2017 at 18.15 - 19.30 Weekly Meeting
Fellowship Meeting
Wed 8th November 2017 at 19.00 - 22.00 Annual Quiz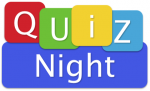 MeadowBank Inn, Arbroath
Thu 9th November 2017 at 18.15 - 19.30 Annual Business Meeting
Thu 16th November 2017 at 18.15 - 19.30 Weekly Meeting
Speaker
Maurice Napier
Thu 23rd November 2017 at 18.15 - 19.30 Weekly Meeting
Speaker
David Miller
Thu 30th November 2017 at 18.15 - 19.30 Weekly Meeting
Speaker
Marc Ritchie
Thu 7th December 2017 at 18.15 - 19.30 Weekly Meeting
Fellowship Meeting
Thu 14th December 2017 at 18.15 - 19.30 Weekly Meeting
Speaker
Stuart Scott
Thu 21st December 2017 at 19.00 - 21.00 Christmas Meal
Last meeting of 2017, meal with wife's and partners
Guest Speaker Peter Gordon
Thu 28th December 2017 No Weekly Meeting
Club meetings recommence on 11th January 2018
Thu 4th January 2018 No Weekly Meeting
Club meeting recommence on the 11th January 2018