Future meetings and events
Thu 23rd May 2019 at 19.30 - 22.00 Council meeting with new council
Directors' meeting
Sun 2nd June 2019 at 08.00 - 17.00 3 Counties Cycle Ride, 2 June 2019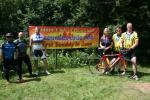 A choice of three scenic routes (15, 33 or 54 miles) winding through the Berkshire countryside and dipping into Oxfordshire and Bucks.
Sat 15th June 2019 at 11.00 - 16.00 Bracknell Community Day, 15 June 2019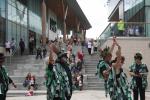 Visitors will be treated to performances from Morris Dancers, young musicians, line dancers, singers and a brass band, in Bond Square at The Lexicon, next to Waitrose.
Mon 24th June 2019 at 19.30 - 22.00 Club assembly and handover meeting
The incoming President takes over and outlines his plans for the year.
Sat 29th June 2019 at 09.00 - 13.00 Bracknell Samaritans Run, 29 June 2019
Entries are now open to the 38th annual Bracknell Samaritans Run
Sun 7th July 2019 at 09.00 - 14.00 Bracknell Together Walk, 7 July 2019
The first ever Bracknell Together Walk will take place in and around the grounds of the glorious South Hill Park mansion. This five kilometre walk will be a fun, family event, accessible to all, where you can raise money for your chosen charity.
Sat 19th October 2019 at 20.00 - 21.00 Charity dinner at Coppid Beech Hotel
In memory of John Nike. Black tie event.
Sat 2nd November 2019 at 17.30 - 21.30 Wokingham Fireworks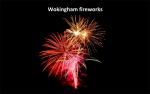 Charity Bonfire Night Spectacular