Future meetings and events
Wed 27th November 2019 at 19.30 - 21.30 No Meeting at the White Horse. External visit arranged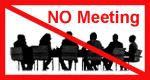 There will NOT BE A MEETING at the White Horse. An arrangement has been made for members to visit another establishment.
Wed 18th December 2019 at 19.30 - 22.15 Club Members Christmas Dinner

Further details concerning this event will be submitted in due course.
Fri 24th January 2020 at 19.00 - 22.30 Rotary Crazy Golf Event

The Crazy Golf Event organised by Rotarian Norman Pickett and John Lockwood will take place at the Darrington Golf Club, Havercroft Lane, Darrington on Friday 24th. January 2020
Wed 12th February 2020 at 19.00 - 22.30 Sportsmans Dinner featuring Ben Thaler Rugby Super League referee
We are holding a "Sportsmans Dinner" at the King's Croft Hotel Pontefract. Guest speaker will be Ben Thaler . Well known Rugby Super League Referee.