Future meetings and events
Thu 21st September 2017 at 19.00 - 21.00 The Voyage I didn't want to Take!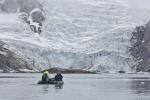 MAGGIE STEEL will talk about the highlights of her Arctic adventures
Mon 25th September 2017 at 17.30 - 19.00 BATH RUGBY VS.HARLEQUINS Match day bucket collection
A chance to make a real difference to collect for the Bath Rugby Foundation Charity. Lots of volunteers needed to rattle the collecting buckets and you can watch the match afterwards
Thu 28th September 2017 at 11.00 - 16.00 A visit back in time - Vintage Cars
Visit to HAYNES MOTOR MUSEUM at Sparkford near Yeovil is being planned. Watch this space for more details. Details on events page as it is daytime event
Thu 28th September 2017 at 11.00 - 16.00 Driving through Motoring History
A visit to Haynes Motor Museum, Sparkford, near Yeovil. See the vintage cars, lunch at the cafe or nearby. £12.50 for entry. The museum has a world wide collection of over 400 cars.
Thu 5th October 2017 at 19.00 - 21.00 BUSINESS MEETING – with sandwiches
A n opportunity for the Committees to meet and plan our future programme
Fri 6th October 2017 at 09.00 - Mon 9th October 2017 - 22.00 Visit to Tours
Visit to the ROTARY CLUB of TOURS-RONSARD. Members and Partners welcome.
Thu 12th October 2017 at 07.00 - 09.00 To be advised
Details to follow
Thu 19th October 2017 at 07.00 - 21.00 How is our local health service planned and delivered ?
Dr. IAN ORPEN – the Chairman of the Local Clinical Commissioning Group in B&NES will talk about the work of the Group. These groups were set up by the NHS in 2012 to organise the delivery of NHS services and includes all GP'P's in their local area.
Sat 11th November 2017 at 19.30 - 22.00 'The Knicker Lady' Rosemary Hawthorne, Presents

A Charity Fund Raising evening, promising to be great fun with a guest performance by Rosemary Hawthorne known for her knicker wit and humour.