Future meetings and events
Wed 12th December 2018 at 19.00 - 21.00 Civic Carol Service, St. Mary's Parish Church

Held in conjunction with RC Ribblesdale and Clitheroe Lions.
Thu 20th December 2018 at 12.30 - 14.00 Christmas Lunch.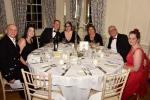 Members and partners are invited to Christmas Lunch at the Rose and Crown.
Fri 21st December 2018 at 10.00 - Sat 22nd December 2018 - 10.00 Santa at Sainsburys

Santa will be at Sainsburys with his little helpers December 21st and 22nd collecting for local charities. Santa will also be giving treats to local children.
Mon 7th January 2019 at 09.00 - Thu 31st January 2019 - 17.00 IT Schools Africa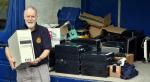 During January 2019 Clitheroe Rotary, along with other Rotary Clubs in East Lancashire, will be collecting unwanted computers, mobile phones, cables etc. These will be professionally cleaned before shipping to Africa. More information to follow.