Completed meetings and events 2019-2020
Tue 13th August 2019 - VISIT FROM THE DISTRICT GOVERNOR
Today, we were delighted to welcome
DG Alan Moss a member of
Highdown Rotary
read more...
Tue 6th August 2019 - REFLECTIONS ON EUROSTAR

Today we will hear about
the recent visit to France.
Tue 30th July 2019 - SPEAKER
KEVIN QUILTY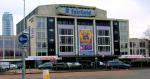 Head of Marketing and Development
Fairfield Halls
read more...
Tue 23rd July 2019 - CROYDON NEIGHBOURHOOD CARE ASSOCIATION

President's Charity 2018-2019
read more...
Tue 16th July 2019 - Club Meeting
Today is a social meeting.
Tue 9th July 2019 - ROTARY YOUNG LEADER AWARD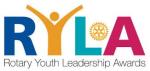 The two candidates
we sponsored
speak about their experience.
read more...
Tue 2nd July 2019 - The President's Charity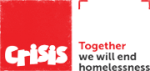 The Crisis Skylight Centre, Croydon
read more...
future
calendar
local events