Completed meetings and events 2018-2019
Thu 13th June 2019 Business Meeting

Rotarians only tonight! Important matters to discuss!!
Thu 6th June 2019 75th Anniversary of D Day.

A Fellowship Meeting this evening and, perhaps, a time to reflect.
Thu 30th May 2019 A Stroll Round the 'Bowl!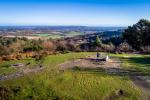 A gentle stroll and a chance to enjoy some magnificent views of the Surrey countryside, followed by Dinner at The Inn!
Thu 23rd May 2019 Come Dine With Us Review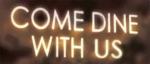 A look back at the Fabulous Dinners we have enjoyed together over the last three weeks.
Thu 18th April 2019 Am I My Brother's Keeper?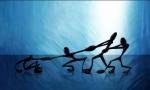 Dr John Philip will be asking, and answering the Question. Intrigued? Why not join us!!
Thu 11th April 2019 Business Meeting

Our monthly planning and review meeting for members.
Thu 4th April 2019 Trent Park with Dr Helen Fry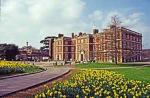 Trent Park was used as a centre to extract information from captured German officers, during the Battle of Britain in 1940. Dr Helen has the 'inside' story! Not to be missed!!
Thu 28th March 2019 The Club's Future - Part 2

The continuation of our look to the future.
Thu 21st March 2019 The Club's Future

An in-depth conversation by members on how we must develop and evolve to suit the demands of the 21st century.
Wed 13th March 2019 Guildford Schools Music Concert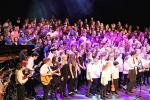 An evening of musical brilliance from our young students!
Thu 7th March 2019 Business Meeting

Rotarians only for this one!
Thu 28th February 2019 10 Pin Bowling

Members, family and friends enjoying an evening of giggles and groans!
Thu 21st February 2019 Guildford's Young Carers

Mayor Mike Parsons will be opening our eyes into the numbers of young people who care for other family members in the town.
Thu 14th February 2019 Business Meeting
A "Members Only" gathering to review, plan and execute our activities!
Thu 7th February 2019 Youth Speaks Semi Final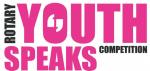 A fascinating Public Speaking Competition, showcasing some of our talented young students.
Thu 6th December 2018 Volunteering in Africa

Pat O'Keefe relates her experiences of undertaking voluntary activities in the heart of the African continent.
Thu 29th November 2018 Community Foundation for Surrey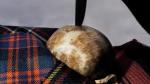 supporting local charities, community and voluntary groups in Surrey
Thu 22nd November 2018 LendwithCare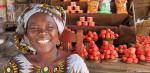 Tracy Horner will be explaining the 'hows' and showing us the 'wheres' of this scheme!
Thu 15th November 2018 Sand Dams and their importance!
Hilary Byrne will renew our acquaintance with sand dams, explaining their importance and significance.
Thu 8th November 2018 Business Meeting

A Business Meeting and an SGM! An evening of excitement for members only!
Thu 1st November 2018 Clandon Park as a WW1 Hospital

Margaret Taylor will be giving us an insight into the use of the House as a WW1 Hospital
Thu 18th October 2018 The World of Musicals with Gerry Tebbutt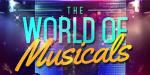 A fascinating insight to "The World of Musicals"! Gerry has been involved in all aspects of a Musical; come along and hear his story!
Thu 11th October 2018 Business Meeting

Rotarians only for the Business Meeting
Thu 4th October 2018 Cheque Presentation Evening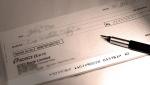 IPP Peter Hector will be presenting cheques to his chosen Charities of last year!
Thu 27th September 2018 Sight for Surrey

Learn about this multi-sensory charity and its work in Surrey with Wendy Scott.
Thu 20th September 2018 Water Survival Boxes with Hugo Pike

Learn about the vital importance of these boxes when disaster strikes.
Thu 13th September 2018 Business Meeting

Rotarians only for this one!
Thu 6th September 2018 Human Rights in Kenya

Dickson Ntwiga, a Kenyan Rotarian, is talking about promoting the morality of Human Rights in Rural Kenya. Dickson will be sharing his experiences in Kenya, with a Q&A to follow!
Rotarians planning to attend must contact Club Sec Mike Danson by 4th Sept.
Thu 30th August 2018 Dealing with Hearing Loss

Lorraine Gailey will be running through the potential options of dealing with an issue than many of us experience during our lives.
Thu 23rd August 2018 Fiona's Fiendish Fact Finders!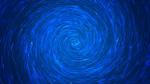 Fiona will be challenging our General Knowledge with a light-hearted Quiz!!
Thu 16th August 2018 Chile and Argentina with Mike Morris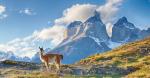 Mike will be leading us through these two South American countries with photos and stories!
Thu 9th August 2018 Business Meeting

Members only for indepth discussions on our future planning!
Thu 2nd August 2018 Lawn Bowls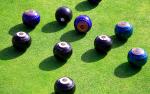 An evening of Bowls in Godalming, followed by Dinner at Peter Hector's Diner.
Thu 26th July 2018 Brookwood Cemetery

A look at the early history of this renowned Cemetery.
Thu 19th July 2018 Woking Palace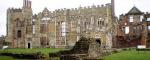 An illustrated Talk about possibly Woking's Best Kept Secret!
Thu 12th July 2018 AGM & Business Meeting

Reports and Recommendations aplenty for the members!
Thu 5th July 2018 D Day with TP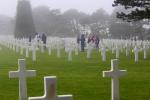 President Trevor reflects on the recent D Day visits and looks forward to the 75th Anniversary.
future
calendar
district events
local events