Future meetings and events
Thu 19th September 2019 at 19.30 - 22.00 Jim's Castaway - Michael Baughen

An entertaining evening where Jim gently teases out details of Michael's life journey; along the way, Michael will explain the significance of the music that carried him along!
Thu 26th September 2019 at 19.00 - 21.30 St John Ambulance Training

Several members are undertaking a basic First Aid course to be better prepared in case of emergency.
Thu 3rd October 2019 at 19.30 - 22.00 Cheque Presentation Evening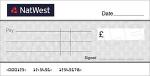 IPP Trevor Perrott will be presenting cheques to his chosen Charities, following a year of successful fundraising!
Sat 19th October 2019 at 19.00 - 22.30 Music Quiz

An evening of entertainment in St Catherine's Village Hall, with a light-hearted Quiz designed to test your knowledge of music!!
Tickets are £15pp with a Hot Supper included. A licensed Bar is available. Bring your friends and make a table!!