Future meetings and events around the district
Sat 5th May 2018 at 09.00 - 13.30 District Assembly

To be held at the Christ Church Centre, Henley (TBC)
Tue 5th June 2018 at 19.00 - 21.30 District Executive Meeting 4

For District Executive members only - Badgemore Park Golf Club, Badgemore Henley-On-Thames, OX RG9 4NR. 7pm sharp for 2 course meal. Executive members 2018-19 also invited
Sat 23rd June 2018 at 10.00 - 18.00 Abingdon Food & Drink Festival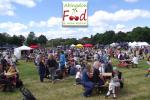 Organised by the Rotary Club of Abingdon Vesper, the Abingdon Food & Drink Festival will return to the fantastic riverside location at Rye Farm Meadow on 23rd June 2018. Entry is just £5 with under 12s free, and on-site parking is free too!
Fri 6th July 2018 at 19.30 - 22.30 District Handover Dinner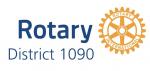 The District handover will take place on Friday 6th July at Bisham Abbey. Contact IPDG Joy Arnott for more info.
Thu 6th September 2018 at 19.30 - 21.30 First District Council Meeting 2018-19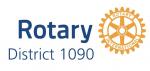 Benson Village Hall 19:30 - Tea/Coffee/Biscuits available from 18:45. All D1090 Rotarians welcome
Wed 28th November 2018 at 19.30 - 21.30 Second District Council 2018-19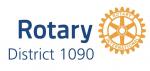 Christ Church Centre, Henley - Tea/Coffee/Biscuits available from 18:45. All D1090 Rotarians welcome