Future meetings and events around the district
Middlesbrough Erimus - Sun 28th April 2019 at 19.30 - 22.30 Rock concert with the fantastic Bluejays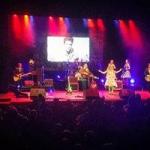 Concert on 28 April at 7.30 pm in the Princess Alexandra Auditorium at Yarm School in aid of charity. Main charity is Butterwick Hospice.
Middlesbrough Erimus - Fri 12th July 2019 at 10.00 - 17.00 Chernobyl Childrens day out

The club entertain the children over from Belarus (families affected by the Chernobyl disaster) The day starts at Albert park, then on to the Fire Station and then 10 pin bowling.