Rotary aims to deal hospice a Winning Hand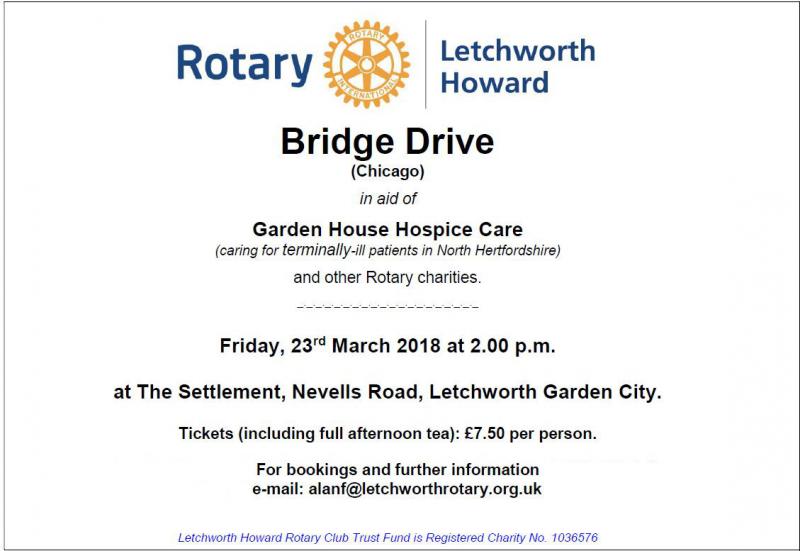 Letchworth Howard Rotary Club is looking to deal Letchworth's Garden House hospice a winning hand at the club's Annual Bridge Brive on Friday March 23.
The Hospice will be the principal beneficiary from the event, held at Letchworth Settlement. Other Rotary charities will also benefit.
As in past years, the afternoon includes a lavish home-made tea. Tickets, including tea, are £7.50 per person (£30 a table of four). Alan Fraser is the person to contact to book a table or for further information; you can email him atalanf@letchworthrotary.og.uk.
The event starts at 2.00. Letchworth Settlement is at 229 Nevells Road, Letchworth Garden City, SG6 4UB.
The Hospice meanwhile also proved a winner at Letchworth Howard's recent darts marathon, which raised £2,530 after the cost of equipment hire. Of the total, £1,875 goes to Garden House with the remaining £655 devoted to the club's other charitable activities.
David Walker
Letchworth Howard Rotary Club