The Rotary Club of Perth Centenary Silent Auction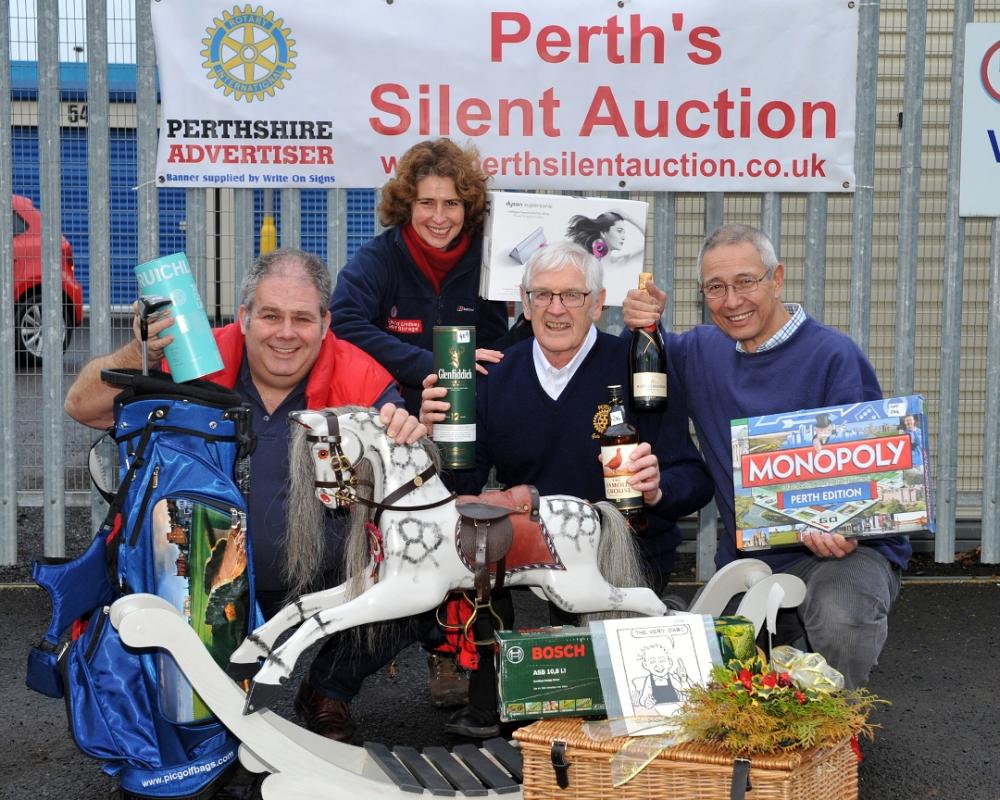 Photo courtesy of Richard Wilkins / Perthshire Advertiser
The 2017 Perth Silent Auction
This year's Silent Auction has ended. The magnificent total of £31,228 has been raised.
We thank all our supportive donors, many of whom have been with us for the last 12 years & we also thank our buyers of goods.
As ever this year's auction was partnered with the Perthshire Advertiser & great coverage was given by them.
The Silent Auction has now raised over £300,000 since it began.
To give some idea of the scale of the event, 424 lots were donated, over 19,000 emails have been sent, the majority of which are personalised to the bidder.