Future events in 1010 - Scotland North
completed events

Thu 24/01/2019 -
Scottish Evening
Glenrothes - An evening of music and enterement
more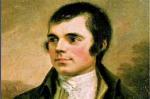 Fri 25/01/2019 -
Camperdown Burns Supper 2019
Claverhouse - A Celebration of the Life of the Bard continuing the tradition of the Camperdown Club which merged with Claverhouse in January 2014 Tickets and further information from Stewart Davidson or Joe Dagen. 25 January 2019 at 7pm for 7.30. Tickets £25.

Wed 30/01/2019 -
Fundraising Quiz & Bingo
Blackburn & District - The Ashvale, Market Place, Inverurie Tickets £15 includes an Ashvale Supper Contact Jill 07815 130438

Fri 08/02/2019 -
SHOWTIME DUNDEE - 8TH AND 9TH FEBRUARY 2019
Claverhouse - SHOWTIME DUNDEE - 8TH AND 9TH FEBRUARY 2019
more
Sat 23/02/2019 -
East Sutherland Swimmarathon
Join us at the Golspie Community Pool And swim 2 lengths or more and raise funds to stop Polio everywhere.

Sun 24/02/2019 -
Swimarathon
Carnegie Dunfermline - Swimarathon at Carnegie Leisure Centre. Raise funds for your charity and for polio eradication.
more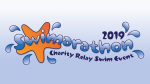 Sun 24/02/2019 -
Dundee Swimarathon 2019
Dundee - Teams of six swimming for their charity or other good causes
more
Sun 28/04/2019 -
Drive it Day
Blairgowrie - Blairgowrie's Classic Car Tour for 2019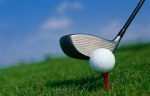 Sat 18/05/2019 -
CLASSIC CAR TOUR 2019
East Sutherland - .
more

Mon 03/06/2019 -
Rotary Harry Rankin Fishing Competition Lake of Menteith
Stirling - Ist leg of Harry Rankin on Lake of Menteith
more
Fri 07/06/2019 -
Golf Day
Blairgowrie - The club will be hosting its annual charity fund raising golf day on Friday 7th June 2019, at Blairgowrie Golf Club. Teams are welcome to enter for a great day's golf, warm welcome and Rotary's renowned fellowship.
Sun 09/06/2019 -
Rotary Club of St Andrews International Golf Tournament 2019
St. Andrews - Fellowship golf tournament on the Old Course for Rotarians from all over the world. Details from rotarygolfstandrews@gmail.com
more
Mon 02/09/2019 -
Rotary Harry Rankin Fishing Competition, Lake of Menteith
Stirling - 2nd Leg Harry Rankin, Lake of Menteith
more