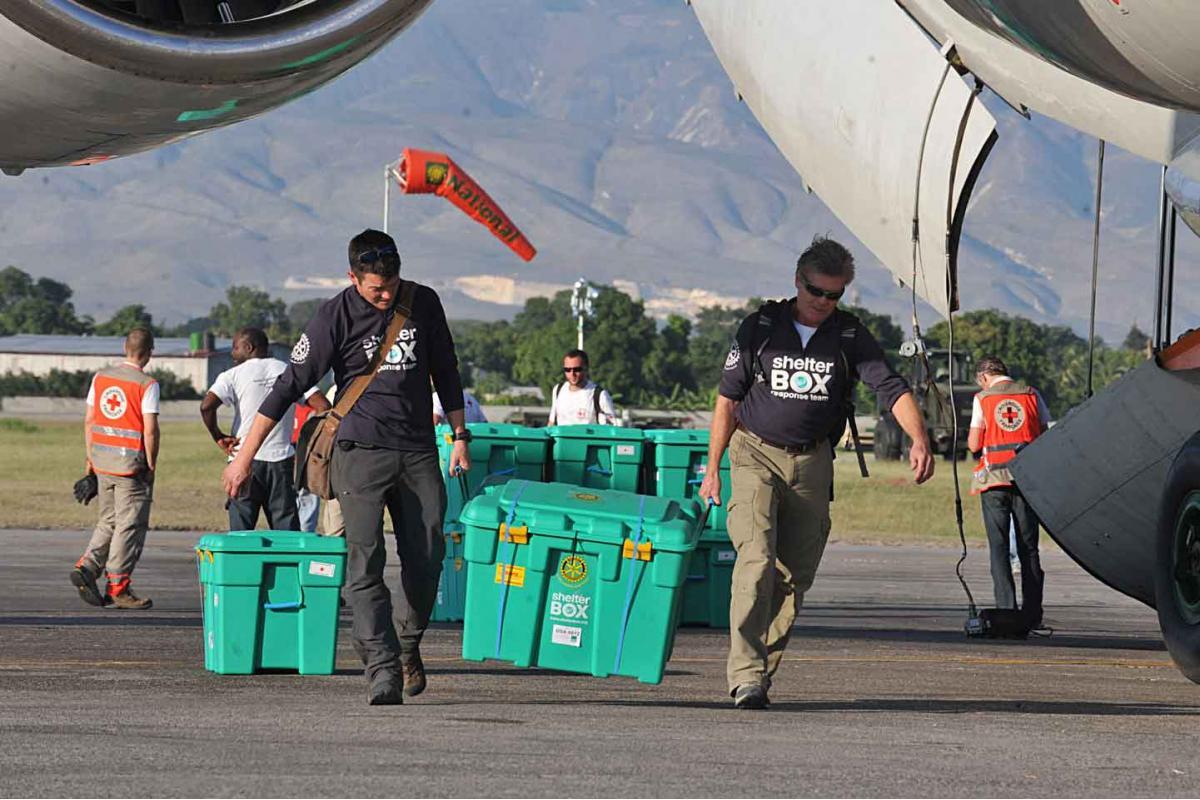 Shelterbox is a Rotary International approved partner and well known in attending to the needs of displaced families around the world.
Shelterbox
SHELTERBOX
ShelterBox was started by the Rotary Club of Helston-Lizard in Cornwall in 2000.

In the past ten years it has been well supported by allclubs in District 1010.

In just one year Rotary Clubs in 1010 donated £186.000 towards ShelterBox.

This year donations so far have reached £23.000 - more will be needed.
(Please note that your donation may go to building up a new stock of ShelterBoxes in preparation for the next disaster)
Overall ShelterBox has raised £52million providing Shelter, Warmth, and Dignity for about 1 million people in 65 countries. Each ShelterBox costs £590, which includes delivery.
There are 11 demonstration ShelterBoxes in District 1010 with the following Rotary Clubs:
Arbroath : Dundee : Fife : Forfar : Forres : Inverurie : Inverness : Kintore : Monifeith : Perth : Turriff
To borrow the ShelterBox Trailer Click here
Shelterbox Trailer
Click here ShelterBox to donate online and get the latest updates on our response to disasters around the world.
To find out more about ShelterBoxes Click Here
Current Newsletter here