Future events in North East England
completed events

Tue 22/01/2019 -
BURNS NIGHT SUPPER
Seaburn - We will again be holding a traditional Burns Night Supper to which guests are most welcome. It is always a most enjoyable night. Tickets at £20.00 now available.
more
Sat 02/02/2019 -
Gourmet Wine & Food Evening
Guisborough & Great Ayton - The theme of the event is New World - S America, S Africa, Australia and New Zealand. Food inspired by these countries is served alongside a superb range of matching wines. A fund-raising evening for charities in the Guisborough & Gt Ayton area.

Sat 16/02/2019 -
Presidents Night
Saltburn-by-the-Sea - Join us at our annual black tie event, Presidents Night at Hunley Hall Golf Club. Following a meal there will be dancing to local band "Shiver" Tickets £30

Tue 26/02/2019 -
Quiz Zone Final
South Tyneside - Quiz - Zone Final at Customs House South Tyneside v Newcastle Management Committee 5.30 pm
Mon 04/03/2019 -
Club Dinner
Seaburn - We are returning to the Sea Hotel, South Shields for our annual Club Dinner. Full details to follow.
more
Mon 18/03/2019 -
Durham Bede Games Night
Durham Bede - Durham Bede's Games Night This is advance notice that Durham Bede's Games Night will be on 18th March 2019 at the Durham Indoor Bowling Club at 7pm Entry forms will be emailed to all clubs in January. Any queries to John Shaw 0191 3885821 johnshaw5@ao
more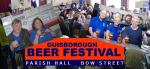 Fri 26/04/2019 -
Guisborough Beer Festival
Guisborough & Great Ayton - Held at the Parish Hall in Bow Street in Guisborough on the Friday & Saturday after Easter. 30+ real ales plus ciders, perry and local fruit wines. Come and sample our award winning steak & ale pies and lots more. Entertainment on Saturday evening.
Fri 26/04/2019 -
St.George's Night
Houghton-le-Spring - Duty: Iain, Alan Raffle: Ray
more
Sun 12/05/2019 -
Swimathon 2019
Spennymoor - Swimathon 2019 will be held on Sunday 12th May 2019 at Spennymoor Leisure Centre.
more
Sat 18/05/2019 -
PRESIDENT'S NIGHT
Houghton-le-Spring - Eat, drink, chat and dance the night away.
more
Mon 01/07/2019 -
President Handover 2019-2020
Spennymoor - President Handover from Marie Walker to Tony Jackson
more
Fri 04/10/2019 -
District Conference 2019
District Conference 2019 will be held between Friday 4th and Sunday 6th October at The Rendezvous Hotel Keighley Road, Skipton North Yorkshire BD23 2T. All meals, plenary sessions and entertainment will take place at the Hotel.

Thu 24/10/2019 -
World Polio Day 2019
Spennymoor - World Polio Day 2019 will be held on 24th October 2019
more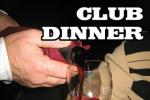 Fri 08/11/2019 -
Club Dinner - Chilton Hotel 7.30
Houghton-le-Spring - Guest Speaker, Peter Barron, Ex Editor, Northern Echo
more