Future events in North East England
completed events
Fri 20/09/2019 -
Newton Aycliffe Rotary Club Charity Golf Day
Newton Aycliffe - Four Ball Better Ball Stableford to be held at Woodham Golf and Country Club
more
Fri 04/10/2019 -
District Conference 2019
District Conference 2019 will be held between Friday 4th and Sunday 6th October at The Rendezvous Hotel Keighley Road, Skipton North Yorkshire BD23 2T. All meals, plenary sessions and entertainment will take place at the Hotel.

Fri 18/10/2019 -
Race Night 2019
Washington Forge - Fundraising night at the Nissan Sports & Leisure Complex
more

Wed 23/10/2019 -
The North West Passage- Triumph & Tragedy in the Arctic
Hexham - Lecture by Rob Caskie Hexham Rotary Club is organising a fantastic Lecture to be given by the South African, Rob Caskie in the Forum Cinema at 7.30 p.m. on Wednesday, 23rd October. Tickets (£15) can be obtained online at forumhexham.com
more

Thu 24/10/2019 -
World Polio Day 2019
Spennymoor - World Polio Day 2019 will be held on 24th October 2019
more
Fri 25/10/2019 -
Bop at the Biddick
Washington - Enjoy a night of live entertainment at the North Biddick Club whilst supporting two worthy causes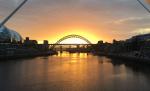 Sat 02/11/2019 -
Geordie Night
South Tyneside - Dinner at the Customs House South Shields where Ray Spencer is to entertain in true Geordie style ! Not to be missed. Tickets £20 per head to include dinner 7 for 7.30 Book Early to avoid disappointment .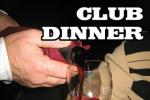 Fri 08/11/2019 -
Club Dinner - Chilton Hotel 7.30
Houghton-le-Spring - Guest Speaker, Peter Barron, Ex Editor, Northern Echo
more
Sat 16/11/2019 -
PRESIDENT'S NIGHT DINNER DANCE
Seaburn - A good night out is to be had on 16th Nov 2019 at the Grand Hotel, Seaburn. 7.00pm for 7.30pm. Dress formal. Reception drinks followed by a three course dinner and coffee. Cats Night Out will then play for dancing.
Sun 17/11/2019 -
Rotary Young Musician Competition - Club Heat
Barnard Castle - Barnard Castle School 6th Form Centre
Sun 10/05/2020 -
Spirit Of Sport
Berwick-Upon-Tweed - A free of charge sporting event for all people with disabilities regardless of age and disability. Events include archery, table tennis, boccia, indoor and carpet bowls, darts and skittles.
more