Rotary Club of Kilmarnock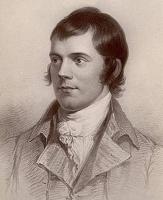 Fri Feb 26th 2010
Kilmarnock Rotary Club's Burns Supper will take place on Friday 26th February 2010
Kilmarnock Rotary Club's Burns Supper will take place on Friday 26th February 2010.
We are delighted to announce that the Immortal Memory will be given by Angus Middleton, past President of the World Burns Federation. The Toast to the Lassies will be proposed by Kilmarnock Round Tabler Robbie Duncan and we can expect a song or two from 'Oor Willie'. His son, Robert will be piping.
Don't miss it. This is the ultimate in Burns Suppers, and in KILMARNOCK Wow ! 
Angus (Our main speaker), as well as being a Past President of The World Burns Federation is a past winner of The Globe Tam O'Shanter reciting competition. Yes we'll hear him tell it. 
I was with Robbie Duncan last year at the Carrick Burns Supper and his Toast tae the lassies had us rolling about in the aisles! Great Toast Great Guy and from Kilmarnock Round table. A night not to be missed. 
Booking sheet going round soon -:-:-:- Book and bring friends -:-:-:- Only the best for Kilmarnock.