Young Citizen Awards
Malvern Rotary Club are holding a competition to discover local Youth "heroes" who have made a success of positive citizenship through hard work, inspirational ideas and a determination to help others.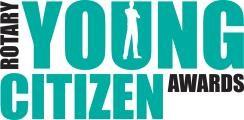 Young people across Britain and Ireland are being recognised with Rotary Young Citizen Awards.
You can Download your application form here
From the youngster who's helping others while battling childhood cancer, to the 11-year-old who bakes and delivers special cakes for free to those going through a tough time, to the dynamic 14-year-old wheelchair basketball player who's won a gold medal, to the "Plastics Warrior" who's campaigning to clean up beaches worldwide Last year's Young Citizens are truly amazing.
Malvern Rotary are now looking for their local young hero, so please download an application form to print, complete and return by the 1st December 2019 from this link