Charity Presentation
Tue 4th December 2018 at 10.00 - 10.00
The main charity benefactors from the Frome Fireworks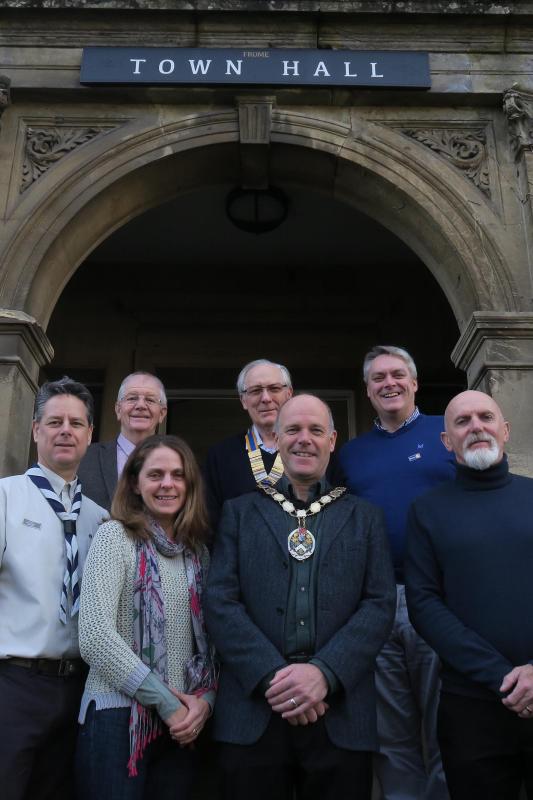 Cheques were presented by the Mayor of Frome (Cllr Rich Ackroyd) accompanied by the presidents of the three Rotary Clubs in Frome following the highly successful first Frome Fireworks display run by the Rotary Clubs.
Pictured are:
The Mayor
Sue Paxton (The Pod)

Steve Lee (1st and 7th Frome Scouts)
Bob Ashford (Fair Frome)

and in the backrow
Andrew Lee - President Frome Town Rotary
Hugh Deed – President Frome Selwood Rotary
Norman Elmer – President Frome Rotary
Sam Evans (Frome Big Christmas Get Together) received a cheque later in the day.
These groups all helped in collecting for local charities on the evening.