Welcome to the Rotary Club of Frome Selwood
Featured pages:
The May 2017 edition of the Club's Newsletter is now available to view/download; click here to link to the Newsletter index. Next full issue is due in July 2017.

If you want to support the club's charitable trust with a donation then it is easy to do so via EasyFundraising at no cost to you when you shop with many organisations on-line.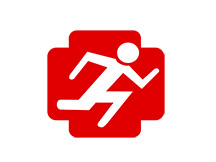 The Rotary Club is pleased to be promoting GoodSAM, an application for smartphones that can call the emergency services and alert any nearby medical "responders" .. take a look at the leaflet click here.
The 2016/17 Leadership Team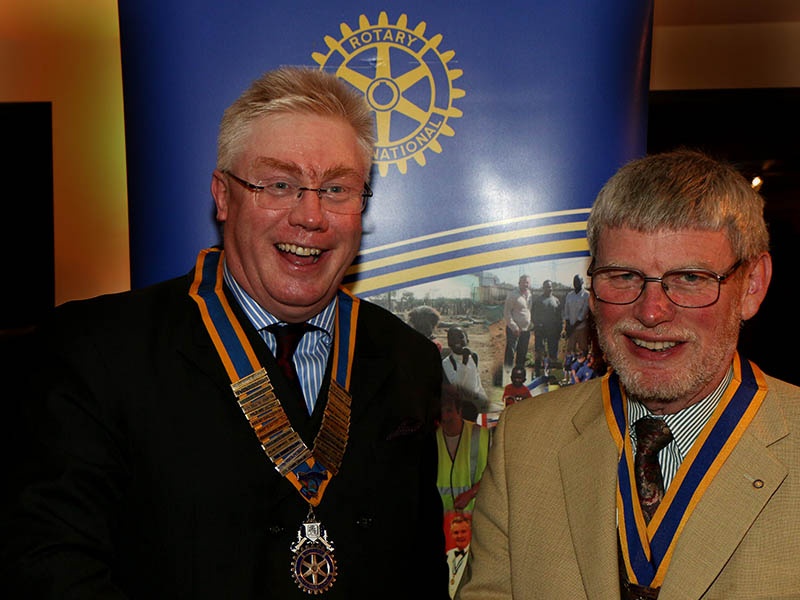 President Andrew Walsh-Waring (left) and Chris Stilton (right).
Andrew Walsh-Waring took over the role of President for the next 12 months at the club's meeting on 28th June. Chris Stilton also became the President-Elect. Both are pictured following their induction.

The induction evening also included the presentation of cheques to various organisations the Club wanted to support in the last year. This included CLIC Sargent, Frome YMCA, Frome Youth Band, POD, and a very heart felt donation to the Air Ambulance service without whom it is very probable that one of the club's members would not be alive.

The club of men and women, living or working in Frome and the surrounding area has grown to 30 members. If you want to have fun and help the community or know more about Rotary and, in particular, Frome Selwood Rotary Club then please contact our secretary - Guy Parkinson - 01373 832322 or fromeselwood@btinternet.com or via "Contact Us" as the top of this screen.
The Rotary Club of Frome Selwood is twinned with the RC of Pons in France. www.rotary-pons.org
The Rotary Club of Frome Selwood operates a Charitable Trust No 1110859
Updated 03/05/2017
Meeting Details
Interested in joining Rotary
In the next 30 days...
Social Media...
Follow @fromeselwood
Rotary Club of Frome Selwood
Meeting Information...
We meet on Tuesdays at 19.15 for 19.30 (No meeting on Tuesdays following a Bank Holiday Monday New Fox website: www.thefoxfrome.co.uk ) The Fox
Tytherington,
Frome, BA11 5BN tel: 01373 473902