The Nepal Trust
An interesting talk at our October meeting on the work of the Nepal Trust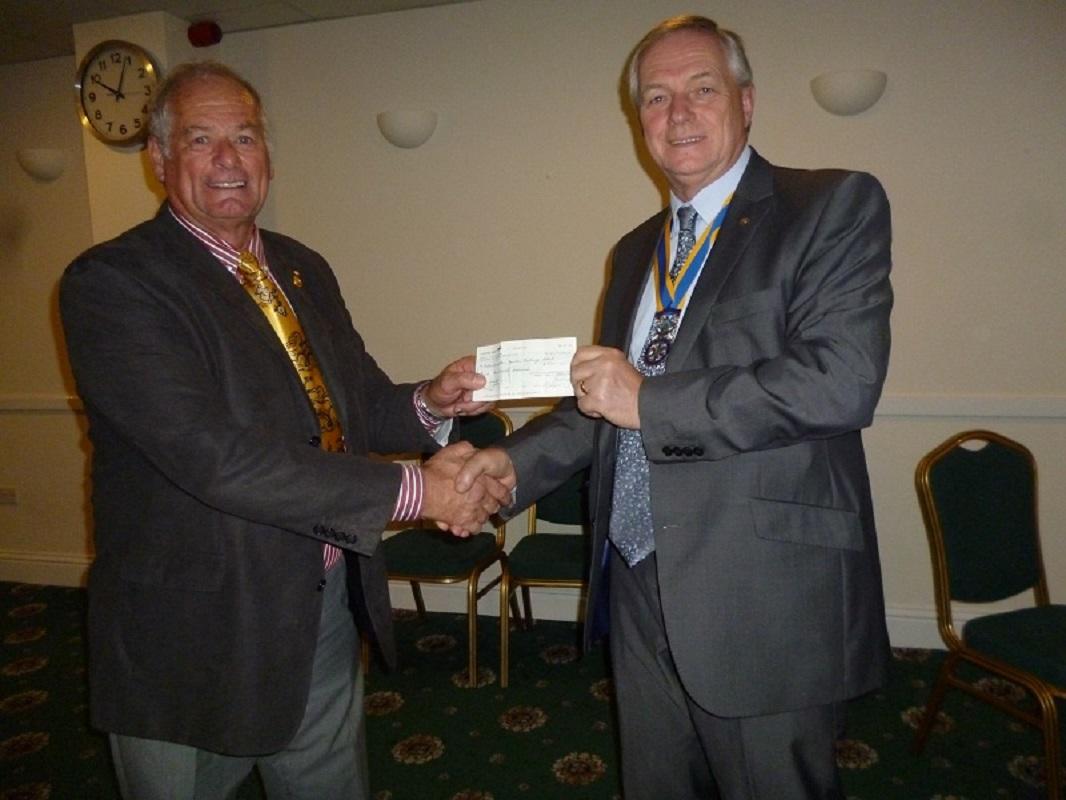 Sandown Rotary club enjoyed a most interesting talk by Chris Hardiman of the Sturminster Newton club on the work of the Nepal Trust.

They have over a number of years been working to improve the health and community development in Nepal. This has been made more important since the recent earthquake in parts of the country.

Chris outlined the work that the Trust had done, highlighting the difficulty of transport in the area, the Humla province which in the far north west of the country.

They have built a birthing centre and been able to stock it with medical supplies.

A school has been built completed with water supply & toilets. All classrooms have blackboards, books, writing materials & sports equipment etc.

Since the recent Earthquake they have been concentrating their efforts around the worst hit area near the capital Kathmandu. Here they have been working to restore water supplies and rebuild schools & basic medical centres.
Sandown Club made a donation to this work and will be kept informed as to which project that it will be used on.