Rotary 'Bid 4' Awards Stage II
Kenilworth Rotary 'Bid 4 Awards II' will be launched on the 1st of September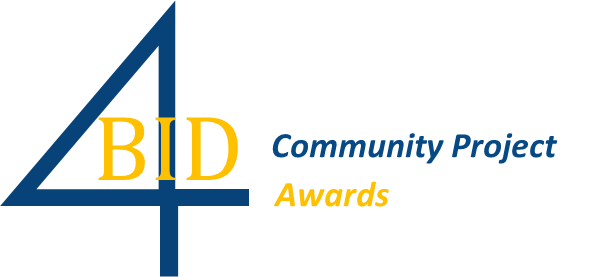 For BID 4 ROUND 2 APPLICATION FORM & INSTRUCTIONS click here
Is there something in your community that you would like to improve? Is there a local cause that you care about? Rotary 'Bid 4 Awards' could be your opportunity to make a difference.
Rotary Bid 4: Round 2
Quotes from our first awards programme; all can be published.
Lynne Barton, Director of Entrust Care Partnership said
'We were delighted to receive funding from Kenilworth Rotary Club. This has enabled us to run a Siblings Group for the brothers and sisters of disabled children, which is really needed and would not have happened without this support, but just as important it has enabled us as an organisation to build a relationship with the wonderful folk at the Rotary Club and to make new connections'
Holly Hewitt of The Kenilworth Centre wrote:
'The process of applying and then presenting our bid via a 'Dragon's Den' style format was fun and we were made to feel relaxed and that all the participants' bids were worthwhile. It was a great way to find out about other projects, and some of the other local causes then ended up helping each other with ideas and tips.
The money we were given has allowed us to achieve a number of things.
- A young person working with Warwickshire Youth Justice Service had the opportunity to make reparation by painting the youth room. He learned some new skills, found it satisfying to have achieved something positive and we enjoyed having him with us. We will continue to work with WYJS in this way.
- We have been able to freshen up the youth space and are waiting to have a youth cafe area created based on the designs of those using the space.
- We are having lighting installed to allow the atmosphere in the room to be controlled by those using it.
- The young people coming back to us after the holidays will have a space with a clear identity that they have influenced to use and enjoy.
We are very grateful to The Kenilworth Rotary Club for the opportunity to bid for the funding and for their ongoing support to our projects for the Kenilworth Community.'
Robyn Leigh, Trust Officer, Corporate & Trust Fundraising, Myton Hospices, said:
'The grant from Kenilworth Rotary Club's Bid4 Fund has been really helpful for our patients here at The Myton Hospices. Patients taking part in our Gardening and Horticultural Therapy project have commented that it helps relieve their symptoms, such as anxiety and shortness of breath. The patient group looks forward to Thursdays and are always keen to know what is coming next week! Group members have even said in group feedback that the gardening has been the highlight of their day. Thank you Kenilworth Rotary for awarding us a Bid4 Fund grant, you have provided many happy hours here at Warwick Myton Hospice!'
@12 August 2019