2018 Visit to Aerospace Bristol and Concorde
Thu 4th October 2018 at 10.00 -
25 members and friends spent an enjoyable morning in the museum with its many exhibits and viewing the last Concorde to fly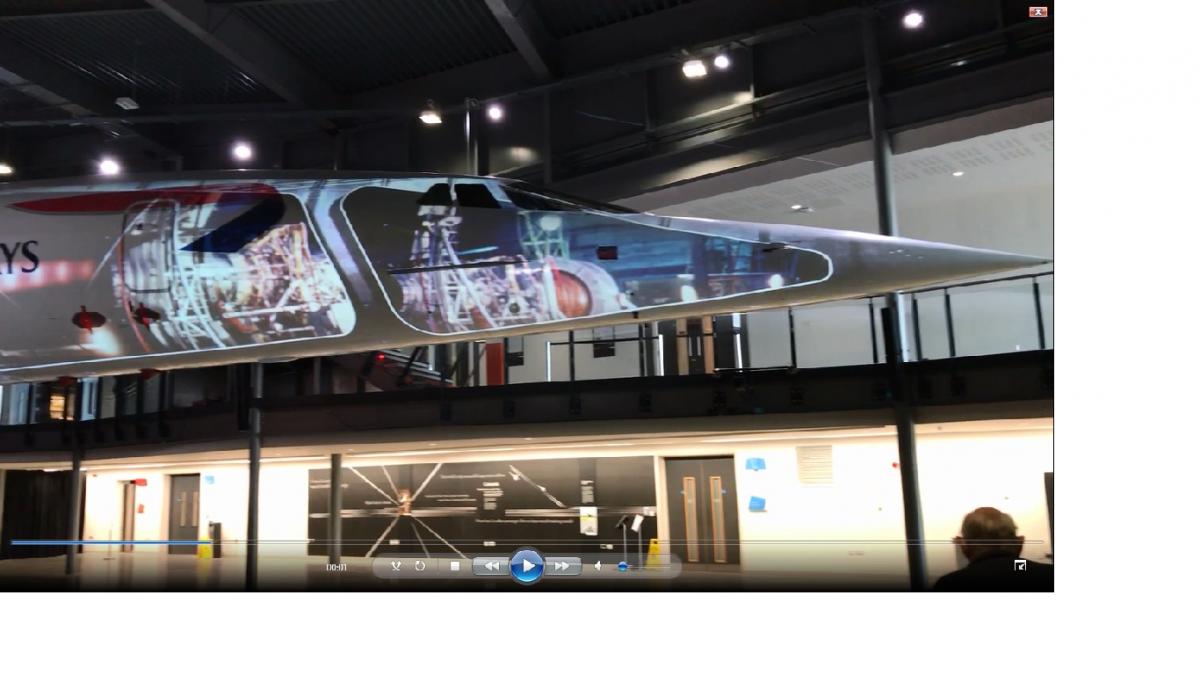 25 members and friends spent an enjoyable morning at the museum which shows the history of aircraft and engine manufacture at Filton from the earliest days through the 2 World Wars to the present day. There was so much to interest both those who had very little knowledge about aviation history in Bristol but were fascinated with the human interest stories and those who had an engineering background and were seen to be discussing the various parts of a jet engine.
The crowning glory for most was to see the last Concorde to fly, a specatcular sight as soon as you walk into the hangar .This wonderful aircraft was beautifully lit and its story projected onto the side of the plane with comments from the many people who were connected with it from drawing board to its first and last flight . We were then able to go on-board and talk to the people who helped to make the planes, their passion was obvious and they told many a story about the many stars and famous statesmen and women who travelled on board at various times.
Of course, being a Rotary event, there had to be a meal involved ! This extremely enjoyable trip culminated with a very tasty lunch at the Trooper in St George where everyone agreed, this trip had been an excellent way to spend a Thursday morning and brighten up a cloudy October day.