The Backpack Project
supporting Mary's Meals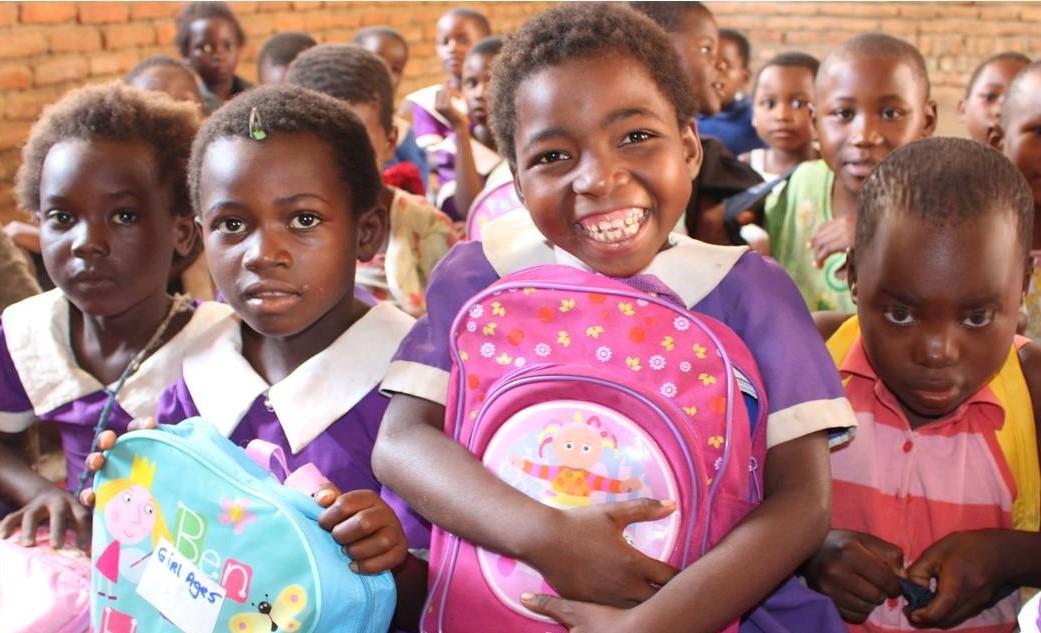 Mary's Meals
Mary's Meals is a Scottish Charity which evolved out of providing relief for Bosnia Herzegovina, then into Famine Relief generally, and now focusses on helping children in poor countries get an education.
The main initiative is to provide schools with kitchen facilities and support them in providing free school dinners. This encourages poor children to attend school, and their families to let them attend. They concentrate better, and it helps the local communities to value the education provided.
The food is provided by local farmers and cooked in the school kitchen by local people. Marys Meals is currently supporting the provision of school dinners to 1.25m children, at a cost of £13.90 per child per year.
For more information on the countries they work in - click here
Their overheads are low - 93p in every £1 donated gets through to the children.
The Backpack Initiative
Mary's Meals have extended their activities to include trying to provide children with the equipment they need for school - backpacks, pencils, paper etc.
After all - what is the use of having a school and a teacher if the children can't write anything down because they don't have any paper, or pens, or the means to carry their stuff home.
For more information - click here
What Ilkley Wharfedale Rotary are Doing in Schools
Our club is supporting the local branch of Mary's Meals by organising collections of surplus Backpacks from Ilkley schoolchildren. Only Backpacks are being collected - the contents are being provided elsewhere.
Many children in Ilkley get a new school backpack each year and we believe the children and their parents will be only too happy to donate their old backpacks to such a good cause.
We are organising collections from some local schools in the last week of term, and in the first week of the Autumn term - details in each school will be different and children should see their school noticeboards for more details of how the collection will work for them.
Rotary Recycling Day
On Saturday September 22nd the club will hold its annual recycling day in the Main Car Park in Ilkley and will be collecting a number of different items for different causes.
Amongst other things we will be collecting Unwanted Backpacks which we will pass on to Mary's Meals.
So if your school isn't holding a collection you can hand your unwanted backpacks over on
Saturday 22nd September 10am to 3pm.
Life Changing Gifts
For children who need them but can't afford them