SUNSHINE KITCHEN
Tue 18th September 2018 at 17.45 - 20.00
Speaker: Brenda Steffens of Sunshine Kitchen. Welcome Team: Paul Northway (Room) Cathy Adamson (Grace) Sandy Davis (VoT & Web report). Committee Report: Foundation.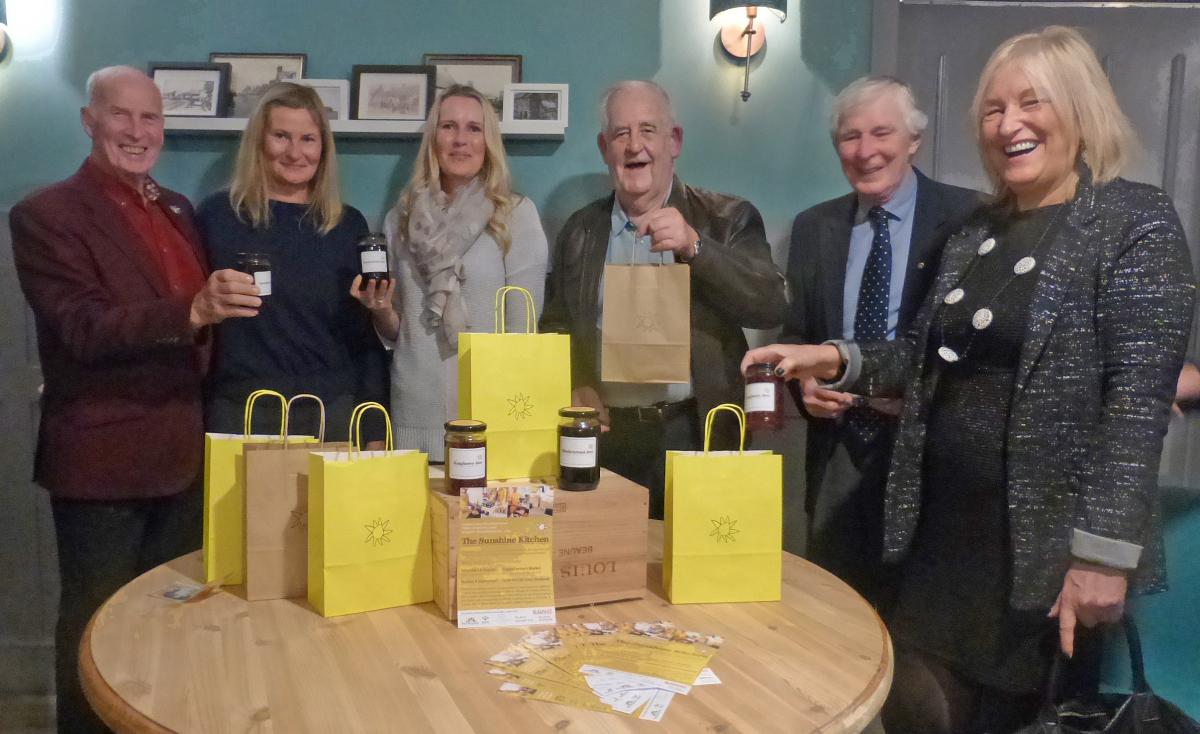 Howe Rotary had a number of visitors for its meeting on 18 September, chief among them being Brenda Steffens and Gayle Nelson of Sunshine Kitchen.
Sunshine Kitchen is a relatively new initiative aimed at providing meaningful opportunities for young adults with additional needs once they come out of full-time education.
Sunshine Kitchen grew out of the Sunshine Club, which has been in existence for five years. It is now a registered charity and focuses on cooking. catering, marketing and selling delicious food.
All of the produce used is sourced locally with some of it donated by farmers.
The group meets weekly at a kitchen in the SRUC Elmwood to prepare their products. They are already well known in the Cupar area, as they have been to a couple of Farmers' Markets in the town. They were also present at the recent Bowhouse Food weekend.
Their next 'gig' is the Kirkcaldy Farmers' Market this coming Saturday, 29 September.
Brenda and Gayle had brought along some of the produce made by the Sunshine Kitchen – all of which was purchased by our members in less time than it takes to tell!
The Sunshine Kitchen is already a success story, but Howe Rotarians are in no doubt that this group will develop further and fulfil its aims of providing worthwhile and gainful employment for those young people who come into its orbit. We are also sure that the group will be providing much-needed services to many sectors of the community.
Our picture shows (l-r) Robin Rippin, Gayle Nelson, Brenda Steffens, Bob Henderson, Bill Inglis and Rose Duncan.
Follow this link to find out more about Sunshine Kitchen: Sunshine_Kitchen.pdf