New talent for Crowthorne & Sandhurst
Crowthorne & Sandhurst Rotary is growing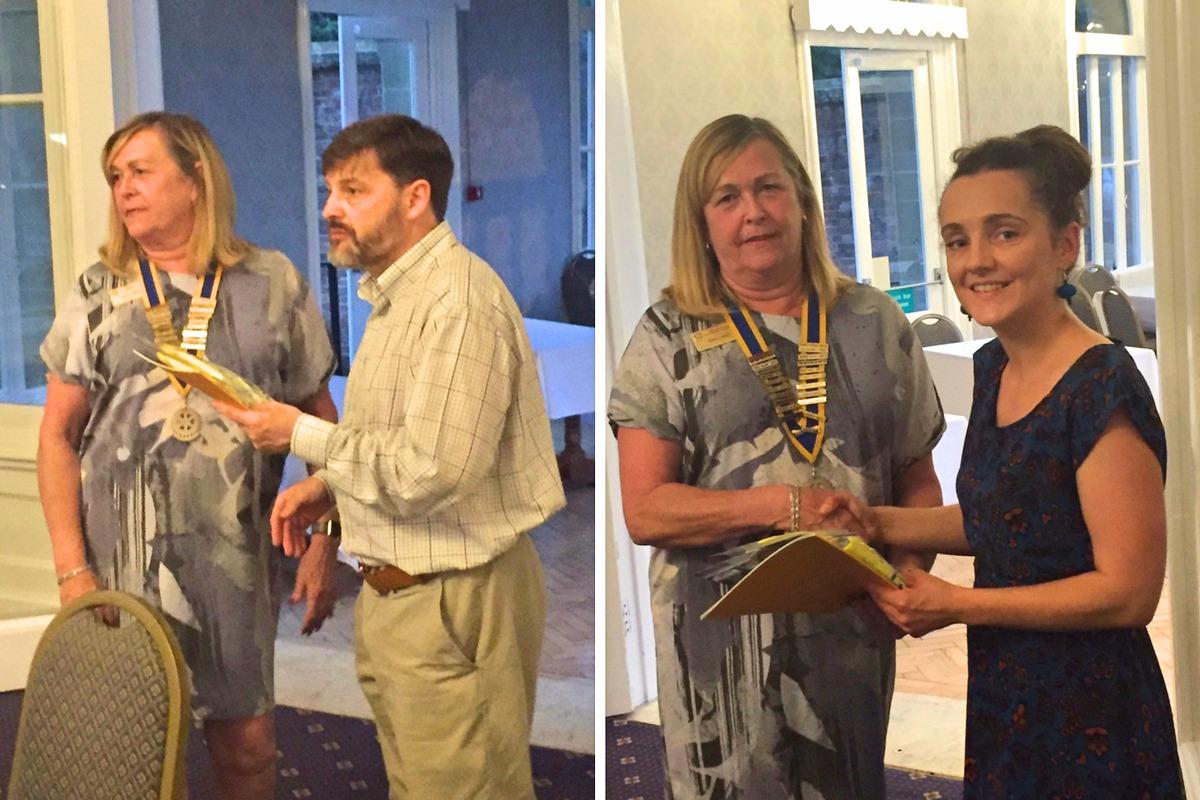 John Austin Wood
After a long and successful career as a finance director and a business consultant, John's retirement (three years ago) was very busy. In addition to a four-year school govenorship, he served on his local residents' association and joined the Thames Valley branch of the charity, Cruse, as its honorary treasurer. Cruse supports the recently bereaved.
"These were all activities I undertook without my wife, Jackie, and we wanted to find something we could do together. We learned about the Rotary Club of Crowthorne & Sandhurst at the Wokingham Volunteer Fair and it was precisely what we were looking for."
Now, John is joined at many Rotary events by Jackie, and together they're helping to raise funds for charity, while also enjoying the social aspects of the Club.
John has added Rotary to a long list of hobbies that include travelling, driving long distances, gardening, photography, writing, walking, exercising and messing about with computers!

Alice McGonnell
Alice brings to the Club youth, tons of creative talent and endless caring and compassion for her fellow humans.
An artist and Crowthorne-ian for most of her life, she graduated from the University of Birmingham having read French and Art History.
After her studies, she volunteered with International Service at a cooperative in Burkina Faso. At Tigoung Nonma' (meaning Strength Through Unity), polio survivors belonging to the cooperative create arts and crafts and run a catering service. This enables them to earn an income in very difficult circumstances.
Alice spent 7 months working at the cooperative in Burkino Faso. Since her return to the UK, Alice and other volunteers have raised roughly £25,000 and for Tigoung Nonma. This includes 16 of Alice's commissions that raised over £800.
Kevin Baylis
The 2016 Wokingham Volunteers' Fair gave Kevin the perfect opportunity to meet Rotarians face to face and quiz them about the organisation.
"I'd been aware of Rotary for a long time, but saw it as a 'closed shop' and wasn't sure how to get involved," explains Kevin.
"I discovered a welcoming Club that helps me to do something very important to me – it gives me a structure to live my values and to give back to the community.
"There's also a social aspect to the Club and I've met loads of new friends."
A long-time resident of Shinfield Green, Kevin is a great asset to the Club, which will benefit from his strong project management skills. His engineering skills will also be put to good use in set-up at Club fundraising events like the Club's New Year's Day Walk at Wellington College.