A Remembrance Dinner
Sat 11th November 2017
A Very Special Dinner at Hungerford Town Hall.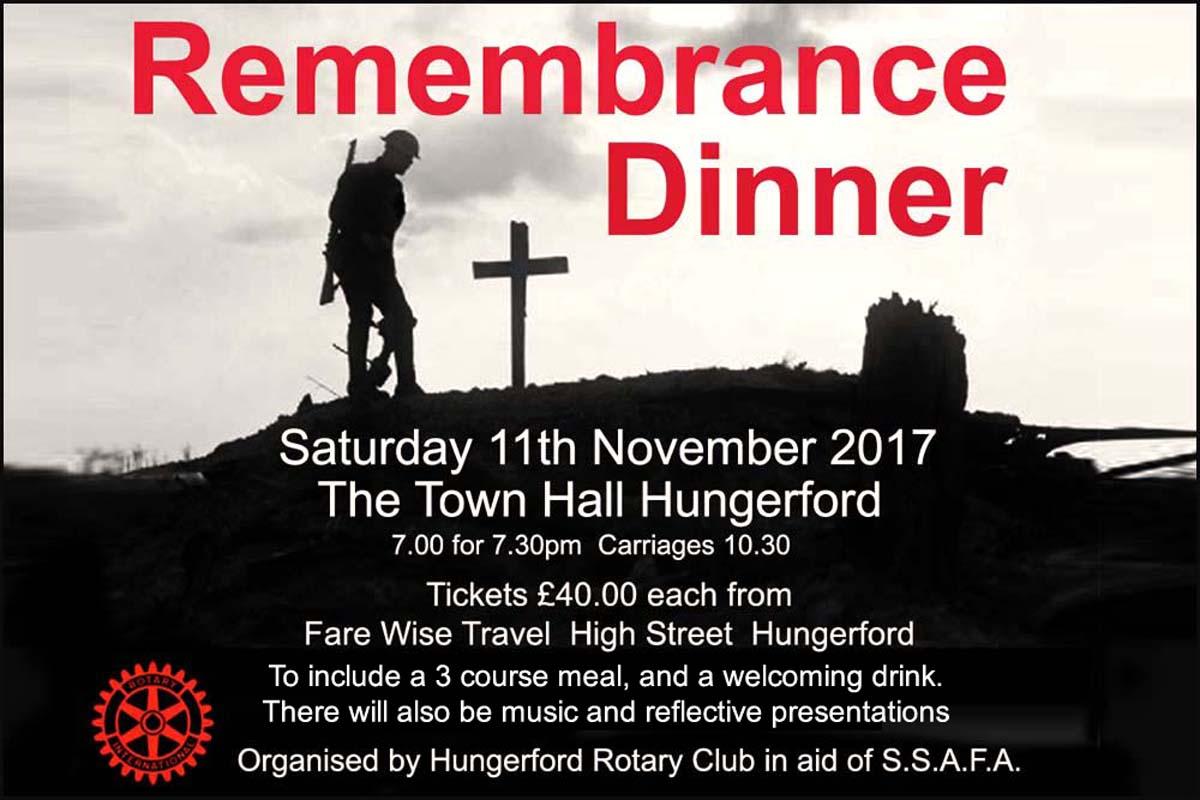 A Remembrance Evening and Dinner

The Town Hall Hungerford.
Saturday 11th November at 7.00 for 7.30
Tickets just £40.00 each from Fare Wise Travel in Hungerford High Street.
Carriages at 10.30 : Medals may be worn : Lounge Suits
Book your tickets now at Fare Wise Travel 19 High Street Hungerford

Hungerford's own star of stage, screen and television Nicholas Lumley
is providing the entertainment for this evening.
This will include a medley of songs from the musical
"Oh what a lovely War" and poems from the First World War
For WW2 there will be some Rob Wilton, Max Miller and even
extracts from Winston Churchill's speeches.
I am sure Nicholas will provide us with a very entertaining
and thought provoking evening.