Presentation at Welford Primary School
Fri 21st July 2017 at 09.00 - 11.00
Fiona and Norman present the cups.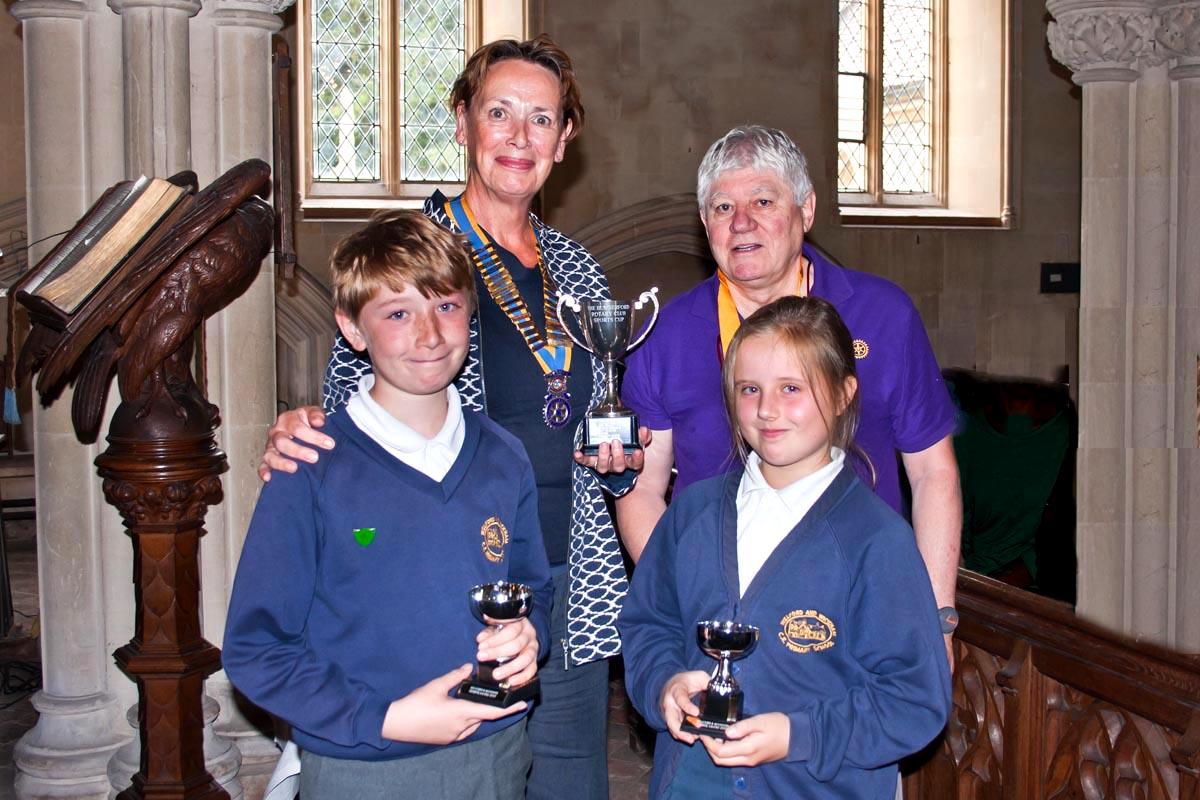 Welford and of Primary School.
The leavers' assembly for Welford and Wickham Church of England Primary School took place at St. Gregory's Parish Church Welford on Friday 21st July. The leavers contributed to a concert of music, poetry and song for the rest of the school, teachers and parents. There is a presentation at the assembly every year by Hungerford Rotary Club to the school sports captains. This year the cups were presented to Seith Butler and Harriet Eason-Saunders and the presentation was made by Hungerford Rotary President Fiona Poole and President elect Norman Sinclair-Baines. Fiona and Norman both agreed that they thoroughly enjoyed the assembly and congratulated both sport's captains on their achievements.
The picture shows Fiona Poole, Hungerford Rotary President, Norman Sinclair-Baines and the sports captains Seith Butler and Harriet Eason-Saunders