2017 - 2018 What we did
Highlights of the year
Journal of our Activities
President David's new mission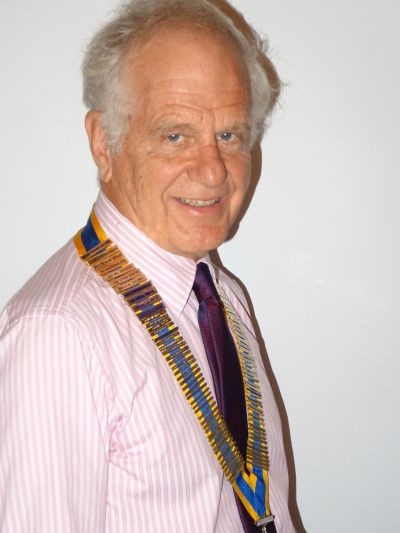 THE Rotary Club of Dunfermline has installed as its president a Rotarian the club had honoured in 2009 as a "humbling exemplar" of the movement's motto, Service Above Self.
For the past 10 years, the club has supported initiatives by Townhill surgeon David Lyth and his teacher wife Helen - herself an honorary member of the club - both during and after their post-retirement mission to Africa to work among the very poor in the continent in which they both grew up.
After 10 years' service with NHS Fife, consultant urologist David took early retirement to spend five and a half years workingin Sierra Leone and Uganda - a time which the couple have described as the "most rewarding of their lives."
Their mission was crowned in May when they returned to Uganda to celebrate the completion of an £11,500 health centreto serve a scattered community of 13,000 in the foothills of the Rwenzori Mountains.
David had spearheaded the fund-raising drive which saw six Fife Rotary clubs and Rotary Foundation finance the construction of the purpose-built Burumbika Health Centre
The club had already supported the couple's surgical and educational initiatives in a fistula clinic and street school in Freetown, Sierra Leone, and a mission hospital and rural school in Kagando in Uganda, where David also initiated urology camps and helped to disseminate key sanitation and drinking-water messagesthrough apublic education campaign whichchecked atyphoid epidemic.
In returning to the central African mission fields, the father of four was following in the footsteps of his Anglican bishop father and his doctor grandfather who founded a missionary society which ran 10 hospitals, in one of which he was born.
David, whose early medical career was punctuated by service in Iran, Bahrain and Saudi Arabia, came to Fife in 1997 after four years of clinical research in urology in Essex.Pride in the club's international aid record - which also saw the completion this year of projects in Kenya and Ethiopia - was also expressed by outgoing president David Somerville, who reported that during a busy and eventful year the club had raised a disbursed over £10,000 to national and local charities.
The new president pledged to continue the current team-building, recruitment and profile-raising initiatives to ensure the future of the club in the run-up to its 2021 centenary and beyond.
Assistant governor for Area 8, Heather Stuart, confirmed the support and resources available at District 1010 level "to help the club deliver its ambitions".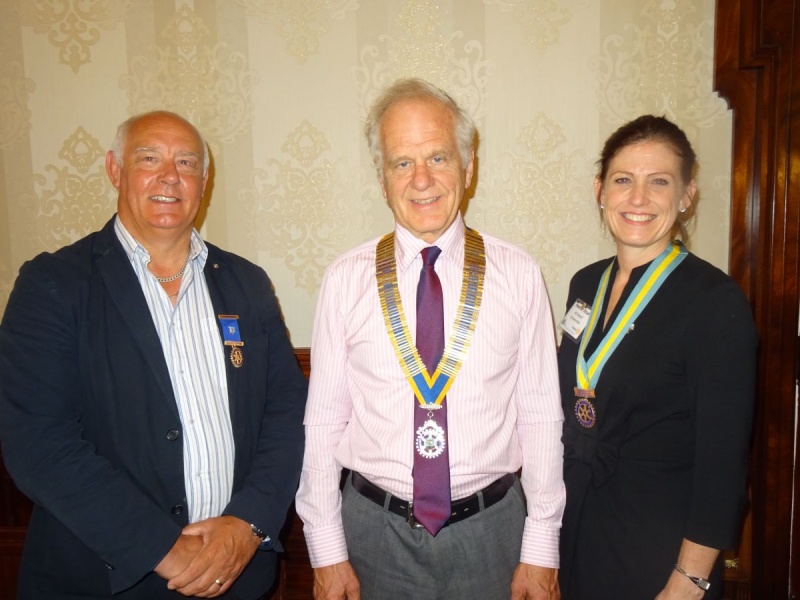 President David Lyth, flanked by Past-President David Somerville and Area 8 Assistant Governor Heather Stuart.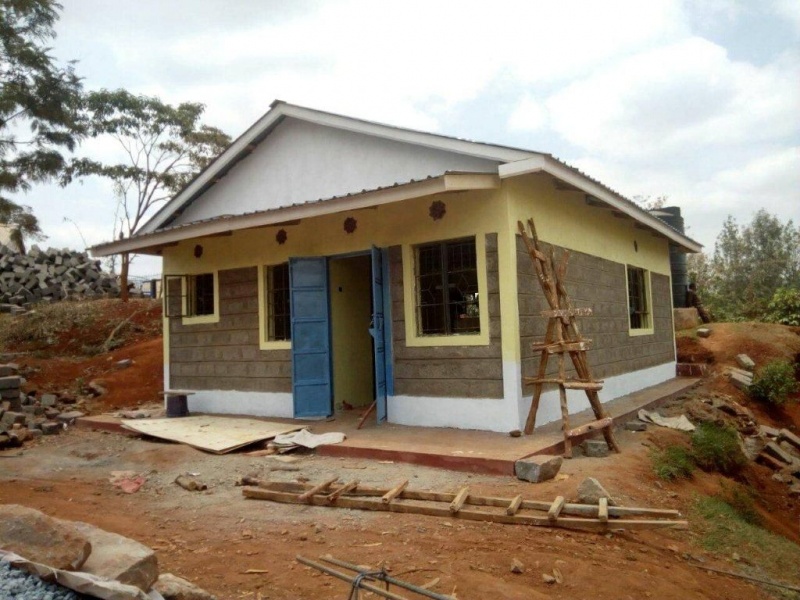 The nearly completed building in Kenya for conducting specialist therapy sessions for pre-school children who have special needs. These sessions will cover such as speech therapy, occupational therapy, physiotherapy, group play therapy, parents workshops and peer support. Our Club is providing the specialised therapy kits to support this initiative
THE Rotary Club of Dunfermline has donated £500 to the ShelterBox response to the Caribbean hurricane disasters. The UK-based charity - whose project partnership with Rotary International has seen it evolve its global network of affiliates - provides emergency shelter and resource kits for families robbed of their homes by conflict or natural disaster. The Dunfermline club has regularly used ShelterBox as the delivery vehicle for its response to international relief appeals, and the club council considers it would be good practice to attempt to donate £500 a year to ShelterBox to replace the boxes sent to relieve disasters around the world.
The Rotary Club of Dunfermline have despatched some 260 Christmas 'boxes' to deprived children and communities in Eastern Europe, as part of the collective drive by Rotary clubs north of the Forth. The club's international convener, Rotarian David Chalmers, explained, "The shoeboxes will be driven by Rotarians to Ukraine, Moldova, Romania, Albania and Bulgaria. Local Rotarians will then ensure that the boxes will be delivered to where they are needed most. "Shoeboxes containing gifts will go to children's homes, kindergartens, as well as to hospitals and deprived communities where Christmas presents would otherwise be more or less non-existent. "Those boxes containing household goods will be delivered to communities where there is considerable poverty and social deprivation." In addition to member donations, the club has acknowledged the support of pupils of: Limekilns and Pitreavie Primary Schools; the congregations of: Holy Trinity and St Andrew's-Erskine Churches; Townhill and Bellyeoman Brownies, and the staff of the Child Support Agency in Kirkcaldy, pictured presenting their donations to President David Lyth (right) and Past-President Eric Keenan.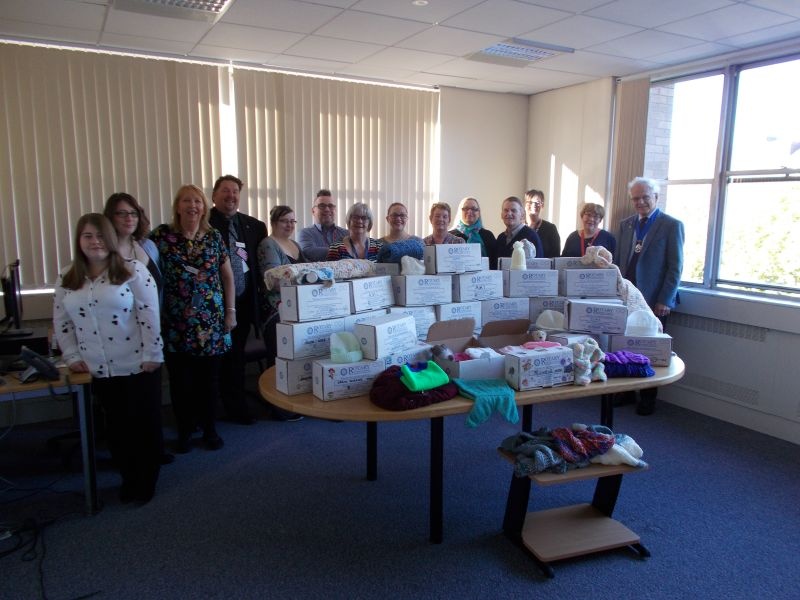 This year, Rotary District 1010 is aiming to fill 13,000 shoe-boxes.
YOUNG choristers from St John's, Lynburn and Limekilns Primary Schools tune up for a favourite fixture in the festive calendar with musicians from Dunfermline's resident military band. The pupils converged on the rehearsal hall at MoD Caledonia, the Rosyth-base of The Band of HM Royal Marines Scotland, to clear the decks for two Christmas concerts in Dunfermline Abbey in association with the Rotary Club of Dunfermline. Rated the finest wind band in Scotland, the Marine musicians will be providing their annual festive fanfare in support of Service and local charities with performances on the evenings of 13th and 14th December. The Carnegie Dunfermline Trust have provided transport support for the primary-school carollers. For home-town aficionados of the band, the Abbey concerts provide Christmas counterpoint to the band's ongoing Carnegie Hall concert series,and together the performancesform the local flagship events for the band, under the baton of their director of music, Captain Matt Weites. Most band members play at least two instruments and the Royal Marines musician is rated one of the most versatile and adept in military music. The band travels extensively throughout Scotland, Northern Ireland and the North of England and have recently fulfilled overseas engagements in Norway, Gibraltar, Columbia and Dubai. Regular ceremonial duties include the Royal Edinburgh Military Tattoo, beating retreat on Horseguards Parade, ship launches, homecoming parades and remembrance services. Christmas concert tickets, priced £12.50, are now available from the Carnegie Hall box office, The Gift Shop in Queensferry Road, Rosyth, and Sew Yarn Crafty! in Dunfermline's High Street. Photos courtesy (and copyright) of Jim Payne Photos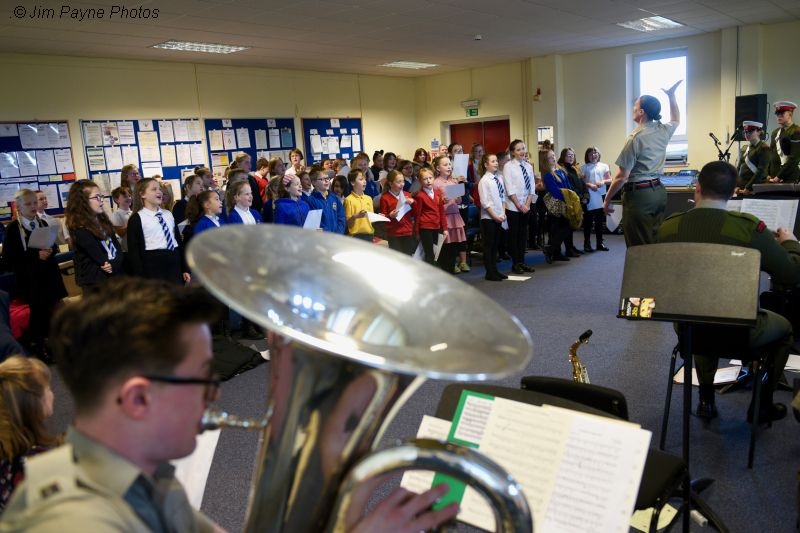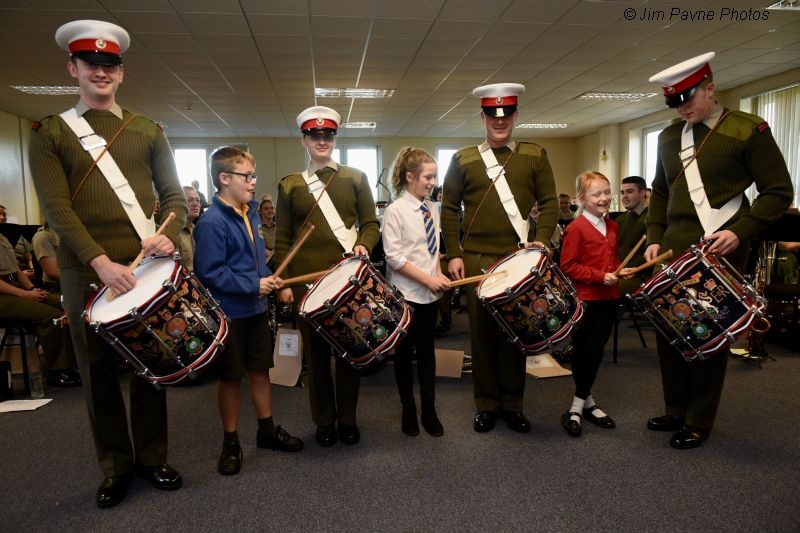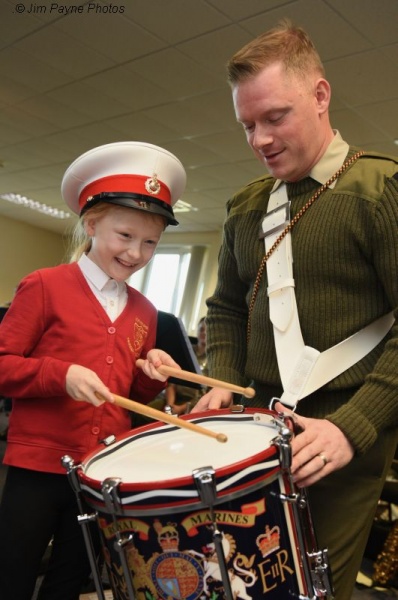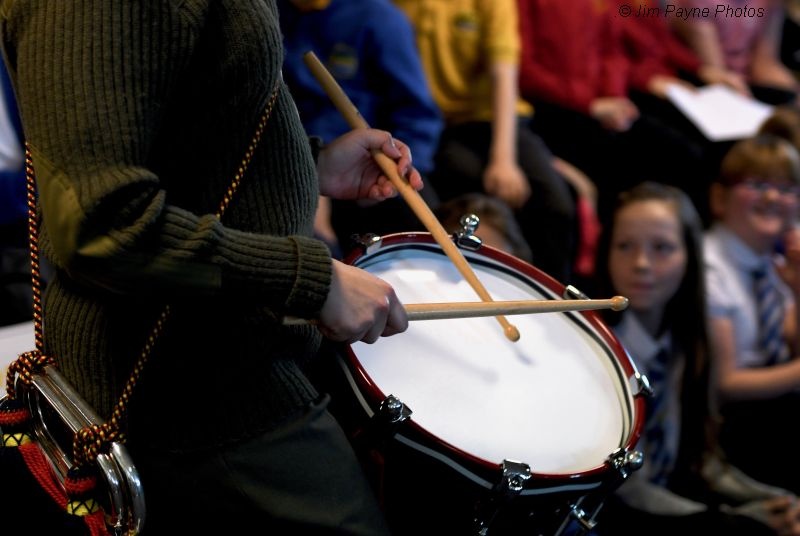 At Dunfermline Sports Club, McKane Park a quiz was enjoyed by nearly a hundred keen participants. Not only was good time had by all the magnificant sum of £750 was raised for the Club's Trust fund. In due course donations will be made to local good causes.