Paul Harris Fellows
New Paul Harris Fellows, Sally Willison, Barry Moxley and Alan Knox with President Chris Slingerland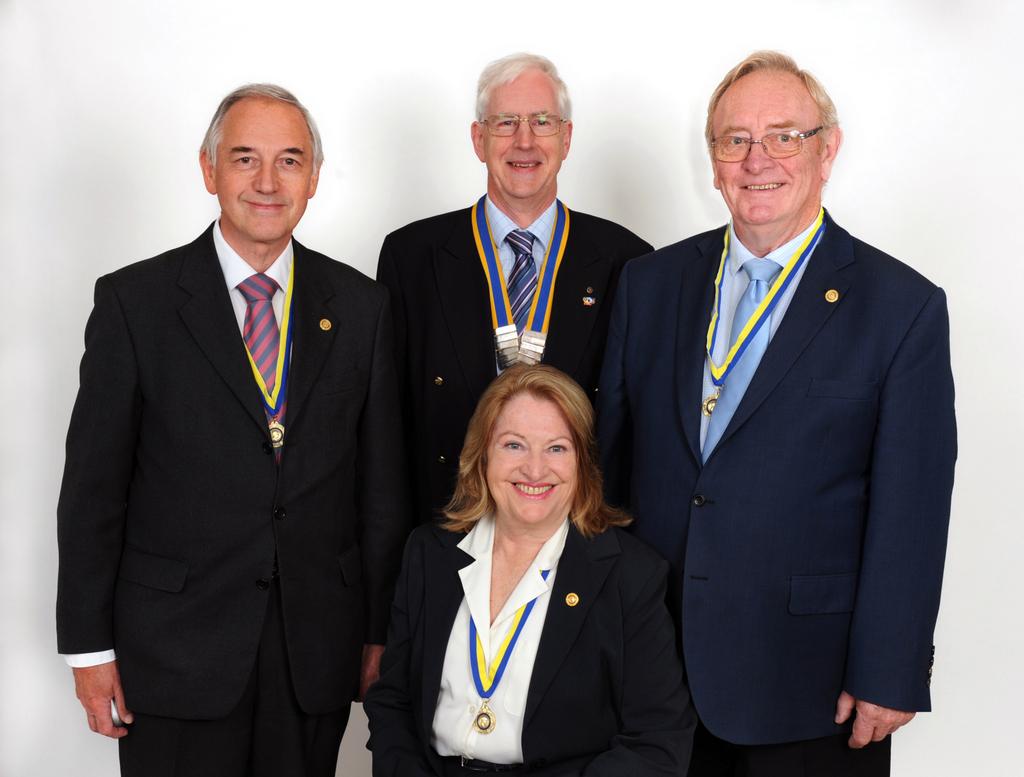 100 years ago on 23rd February 1905 Paul Harris founded Rotary. Paul's original concept of a club that would provide friendship has gloriously evolved into a never-ending story of goodwill and service. ten years after his death, the ideal of Paul Harris fellow recognition was first proposed and since then there have been some 900,000 Paul Harris Fellows added the rolls of Rotary Foundation. They are a permanent reminder of Paul's pioneering vision, which gave rise to the concept of volunteering. Long live his memory!
I leave you with these words which was a message of tribute to him in March 1947, two months after his death
He was a friend whose heart was good,
Who walked with men and understood.
His voice that spoke to cheer
and fell like music on the ear.
His was a smile men loved to see for
friendliness or kindness done.
And now that he has journeyed on,
his is a fame which never ends.
He leaves behind uncounted friends.