2015-2016 - What we did
A month by month report on our activites
What we've being doing
Several Rotary clubs in Fife are planning to collaborate in a project to build a health centre in a populous, hard-to-reach area of the Rwenzori mountain foothills of Kasese District, Western Uganda.
13,000 subsistence-farming villagers will gain access to a permanent, government-run health centre with medical officers, nurses, and pharmacist. This will provide basic in- and out-patient medical and maternity services, and outreach immunisation clinics.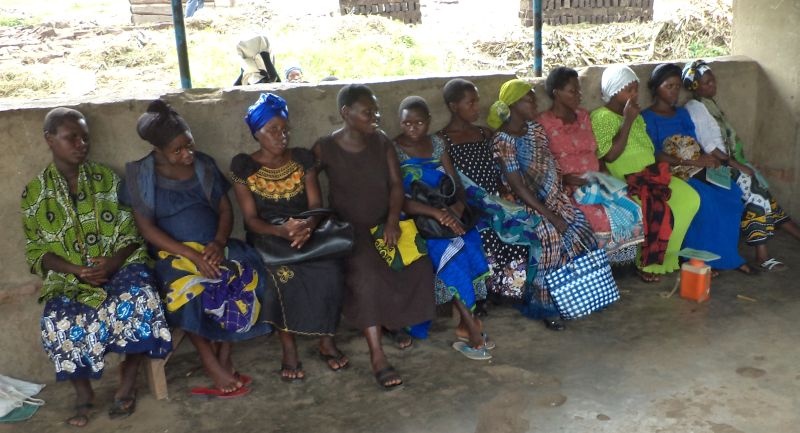 Rotarians David and Helen Lyth who spent 3 years in the area have researched the need and opportunity of the project, and have published a 4-minute video on YouTube https://youtu.be/Gj-P-ooH74Y
David says "I would like to endorse the validity and impact that this mountain health centre will have when up and running. For 3 ½ years I was surgeon of the local hospital 4 miles away, so had contact with Kyondo health centre and others. We went through a typhoid epidemic that took hundreds of lives, and I was the surgeon who treated 4 men mauled by a leopard in the track shown in the film. (Gory photo available!) So I can endorse this project would have a great impact for the 13,000 community."
Once financial agreements have been reached a small committee of Rotarians from clubs in Fife will work with a local committee in Uganda. The Lyths will re-visit the project.
Projected Cost £8,000 - £6,000 from Fife, and £2,000 from Uganda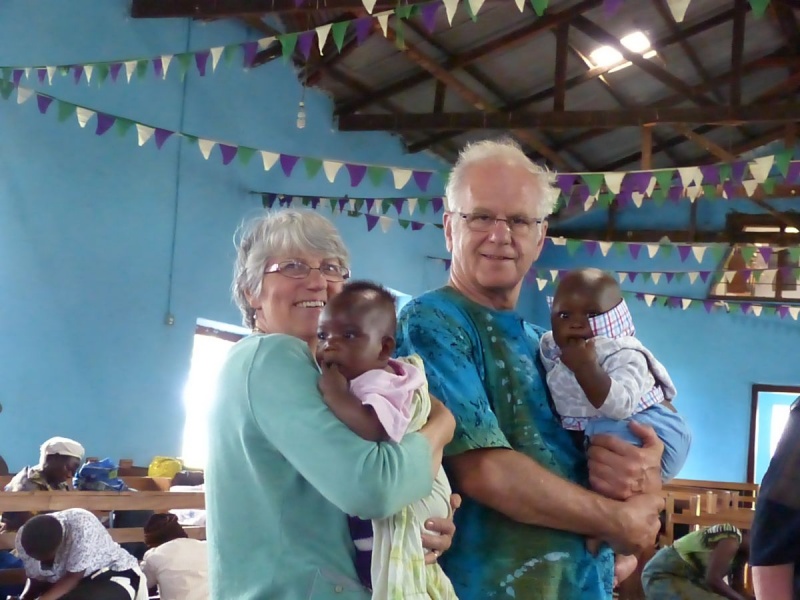 Project to build a new classroom for a school in the remote Simien Mountains of Ethiopia
Progress to date per photographs. Next stage - the locals to infill the wooden walls with mud.
Project cost £1,375 - funded by District Simplified Grant £675 + Club's contribution £700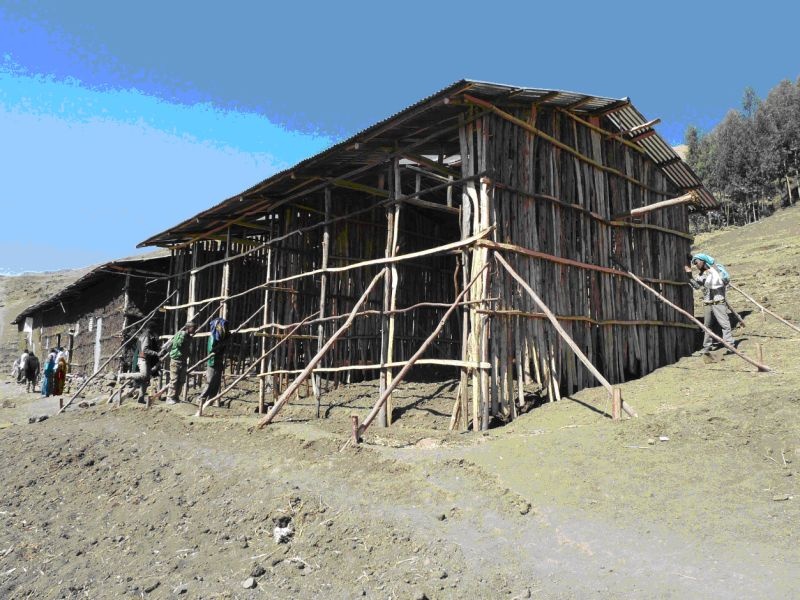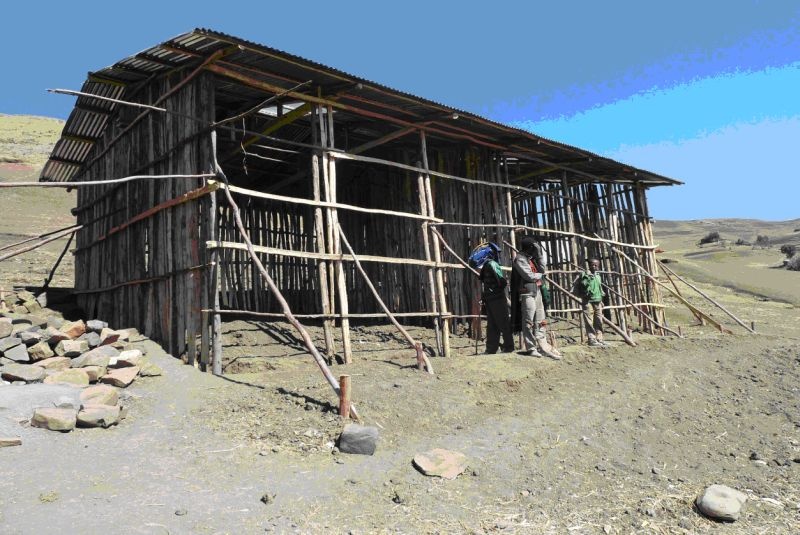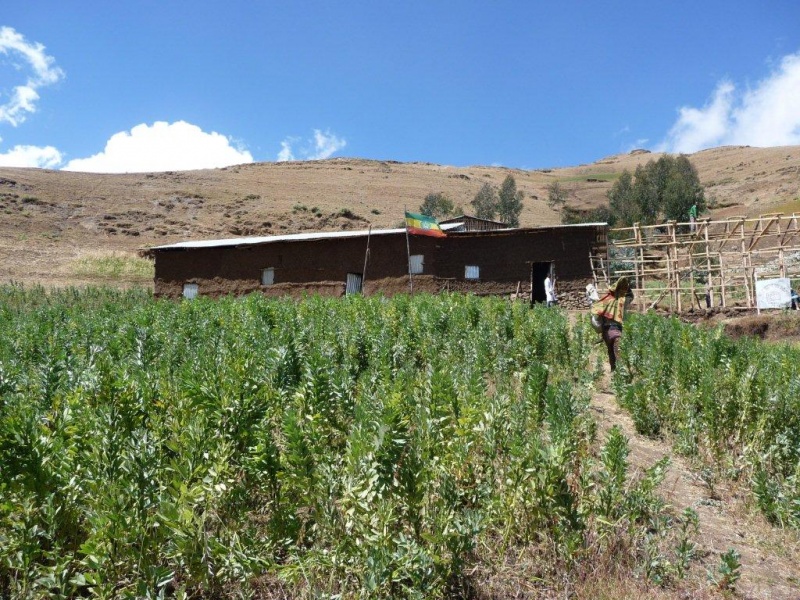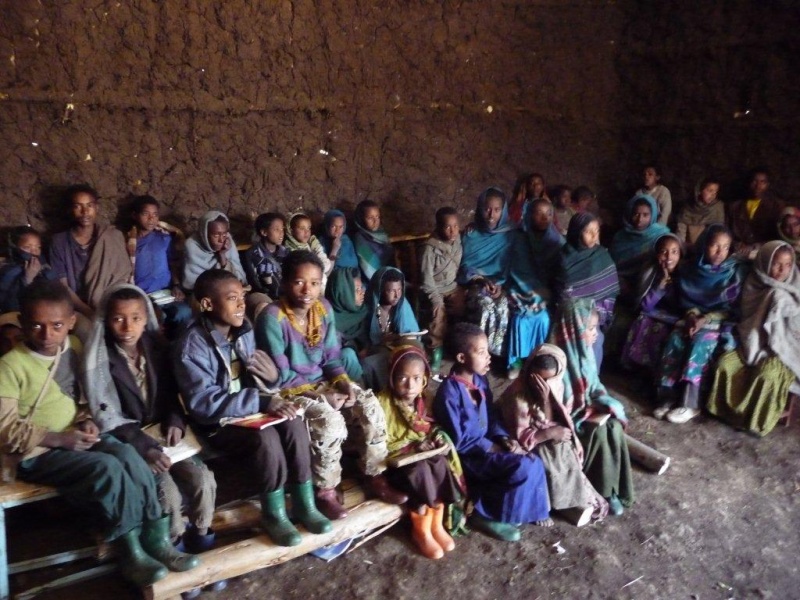 TEENAGERS and families on the local contact lists of Fife Council social work department have received Easter surprises of assorted toiletries – courtesy of Tesco's Duloch superstore.
Gift bags of shampoos, conditioners, moisturisers and other beauty-care products – displaced from the toiletry shelves of the Tesco store – were channelled to social-work contacts through the Rotary Club of Dunfermline, who have established links with Mandy Raine, the Duloch store's community champion.
In her six years in the role, Mandy has formed interfaces with a raft of local good causes and service agencies, distributing replacedproduct lines through such neighbourhood organisations as Dunfermline Foodbank, Abbeyview Day Care Centre and Homestart.
Mandy said, "We are always delighted when our surplus stock can benefit deserving people in our local community. As Tesco likes to say: Every little helps."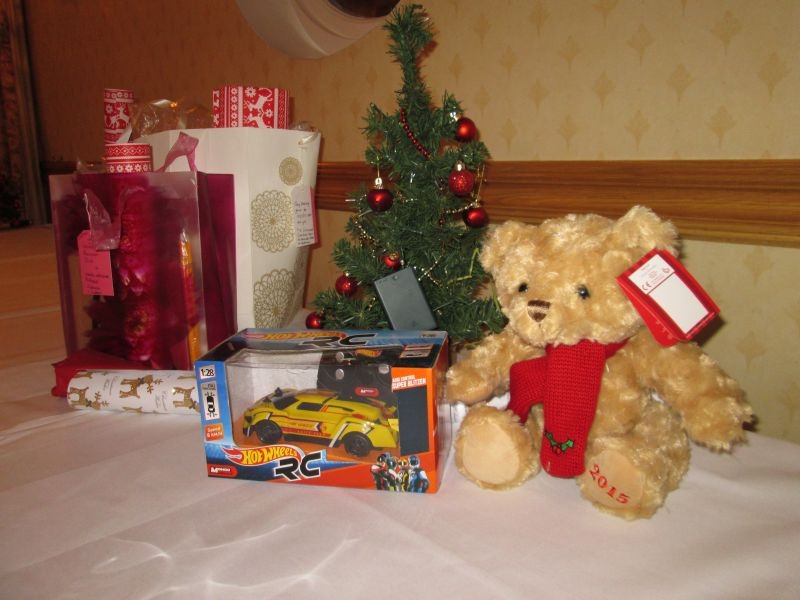 PRESIDENT played one of Santa's subordinate Clauses when – on behalf of the –he dealt out £7000 in Christmas bonuses for eight good causes.
The club chipped in a cheque for £3500 to the Dunfermline Committee of Cancer Research as one of the principal beneficiaries of their charity gala dinner and casino evening in the Glen Pavilion in November.
And they raised the charity stakes by a further £3500"¦by stuffing £500 cheques into the Christmas stockings of seven more local good causes. This year's recipients are the Dunfermline Corps of the Salvation Army, Shiresmill Therapy Riding Centre, Home Start, Crossroads Care Attendant Scheme, the Scottish Association for Mental Health's Going Forth project, Maggie's Fife and , Duloch, for children with additional support needs.
In a festive flurry of activities – co-ordinated by Rotary Past-President and Table president Craig Smith – Rotarians and Round Tablers this week joined Santa on his annual sleigh run round local neighbourhoods, with pit-stops at the new Tesco Fife Station store. The collective proceeds of their store and doorstep appeal were channelled through Fife Social Work Department to provide Christmas presents for deserving local children.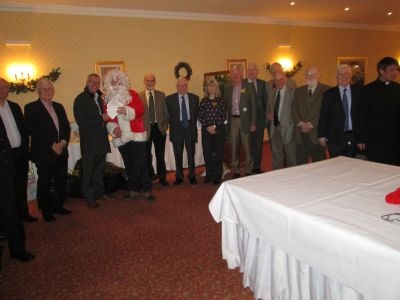 Rotarians' supplementary haul of children's gifts was boosted by over five sacksful of presents from the big-hearted neighbours of , Keltybridge and the staff of the office of sportscotland.
To drum up yet more cash for their charity coffers the Rotary Club promoted two Christmas concerts on 16th and 17th December in Dunfermline Abbey, where the Corps of Drums and Band of Her Majesty's Royal Marines Scotland played to packed houses to aid local and Service charities.
The Rosyth-based musicians, under the baton of their new director of music, Captain Daryl Powell, were supported by carollers from and .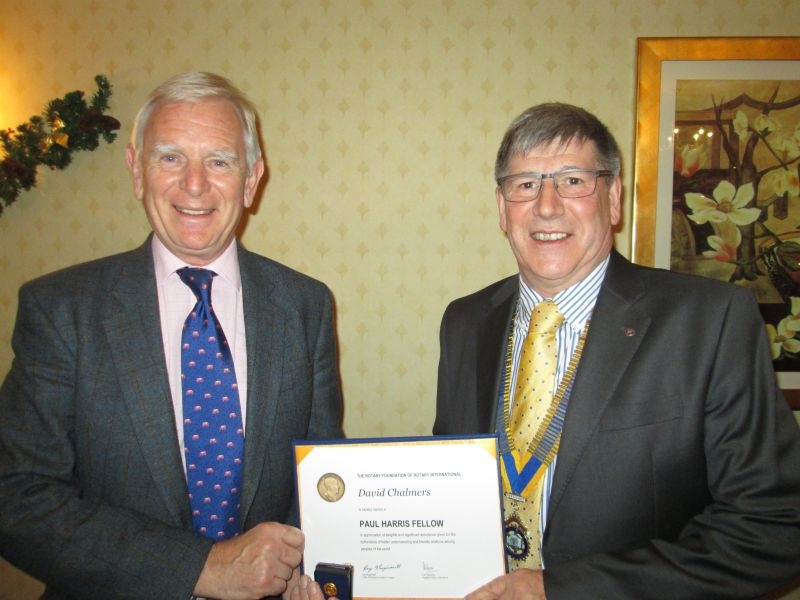 FOR more than a decade, Dunfermline Rotarian David Chalmers has gone the extra mile in translating into international action the ideals of the global service organisation.
As international convener of the Rotary Club of Dunfermline, the Kinross-based company director has even used his personal trekking and climbing trips to remoter regions of the world to identify and developprojects deserving of Rotary's funding support.
Now David Chalmers has beenmade a Paul Harris Fellow by Rotary Foundation, the international charity of Rotary, in recognition of his work, mainly on humanitarian and educational projectsin which he has leveraged Foundation grants to augment funds raised by his home club.
In presenting the award, made in the name of Rotary's founder, Dunfermline club president Tom Arnott paid tribute to David's "inspirational leadership" and "awesome commitment" in drawing down supplementary grants.
An early example was a project undertaken by Dunfermline Rotary in 2005 to establish – through contacts David had met while trekking in Pakistan – a computer training centre for women in a poor part of Rawalpindi.
The club's current project involves the construction of another schoolroom for a primary school visited last year by David in the remote Simien Mountains of Ethiopia.
Projects have also been delivered in other African locations such as Uganda, Sierra Leone and Kenya. Although Foundation projects tend to be undertaken abroad, a number of years ago a local project involved helping to set up a small library for the Home-Start initiative in Dunfermline.
David explained, "Undertaking a project in partnership with Rotary Foundation enables grants to be levered in to add to our club's financial contribution. A good example was when our club provided seeds, fertiliser and livestock to a village which had been devastated by floods in Pakistan. Our cub's financial contribution of £2000 was substantially boosted by Rotary Foundation grants, taking the total project fund to over £10,000."
David emphasised, however, that Dunfermline Rotary undertook many other international projects which did not involve Rotary Foundation, such as the recent shoebox collection of Christmas presents for deprived children in Eastern Europe, the purchase of ShelterBoxes for disasters such as the Nepal Earthquake and the hurricane in Vanuatu; and the support of club member DavidLyth and wife Helen during their recent five-year mission to Sierra Leone and Uganda.
David acknowledged, "It is a significant honour to be named as a Paul Harris Fellow, but considerable credit is due to the members of Dunfermline Rotary who have been prepared to support these projects over the years".
Since retiring as director and deputy chief executive of Dunfermline Building Society in 2003, David served a five-year term as chairman of Kingdom Housing Association Ltd. and a similar term as chairman of the Scottish Building Society. He has also held non-executive director appointments on two Scottish Government boards and is currently a director of an international insurance company.
RETIRED garage owner Tom Arnott is back in the driving seat of the Rotary Club of Dunfermline – taking over as its first double-term president in the month he handed over the running of the family business to son, Chris.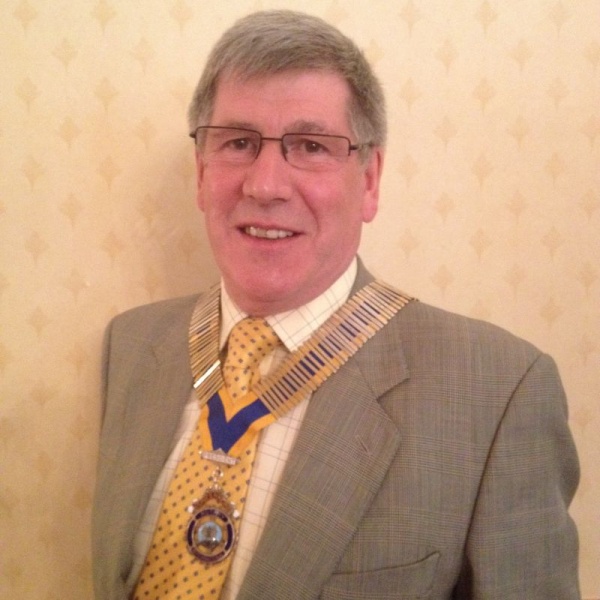 And as he was inducted into the office he first held in 2008-09, he revealed plans were already under way for a major fund-raising event in the Glen Pavilion on 6th November.
He explained to the 2014-15 assembly that the clubwould be adding a casino dimension, with a five figure star prize, to their annual charity dinner-dance, which this year will feature Willie Allan, billed as Scotland's top after-dinner speaker.
President Tom told his fellow Rotarians, "I've nominated Cancer Research (Scotland) as the principal charity beneficiary, and tickets will be pitched at a price to encourage uptake not only by Rotarians and friends but also the general public."
He was installed by retiring president, Graham Steedman, who reviewed a milestone year during which the club had attained charitable status, disbursed over £23k to local, national and international charities and landed a record £24k in funding which - over the next two years - it will plough into the most ambitious international project in the club's 94-year history.
During his 18 years in Rotary, Mr Arnott has held the social, sports, international and Foundation convenerships.
Kelty-born Mr Arnott - who has been in the motor trade for almost 50 years - served his time with the former James E. Whitehead Ltd dealership in Nethertown Broad Street, before moving successively to Fort William and Dunblane, where he was group service manager for garages in Stirling, Falkirk and Edinburgh. In 1985, he and wife Janet set up the family business, trading from Grieve Street as Gleneagle Motors Ltd.
The couple have lived in Dunfermline since their marriage in 1970. Son Chris, already a director, took charge of the business in June – at 35, the age at which his father founded the firm.Daughter Sarah is director of finance for the North American operations of Weir Minerals, a division of the Scottish-based international engineering conglomerate.
Mr Arnott is a member of Dunfermline Golf Club and a past-president of the Scottish Motor Traders' Association (Fife).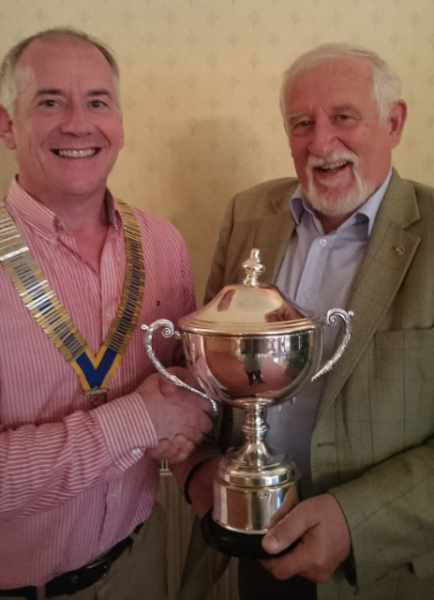 As his last act in office, the outgoing president presented the Rotarian of the Year trophy to programme convener Bill Livingstone, retired Press editorial director, who has reported the club's activities for over 50 years, the last 25 as a club member and convener.