Charities Evening
The Club presents cheques to selected charities
On Tuesday 13th June Club President Terry Kemp presented cheques to a number of charities the club has raised funds for in the 2016/2017 rotary year.

Representives of Age Concern Sandwich, Sandwich Scout Group and Macmillian Cancer Support were present.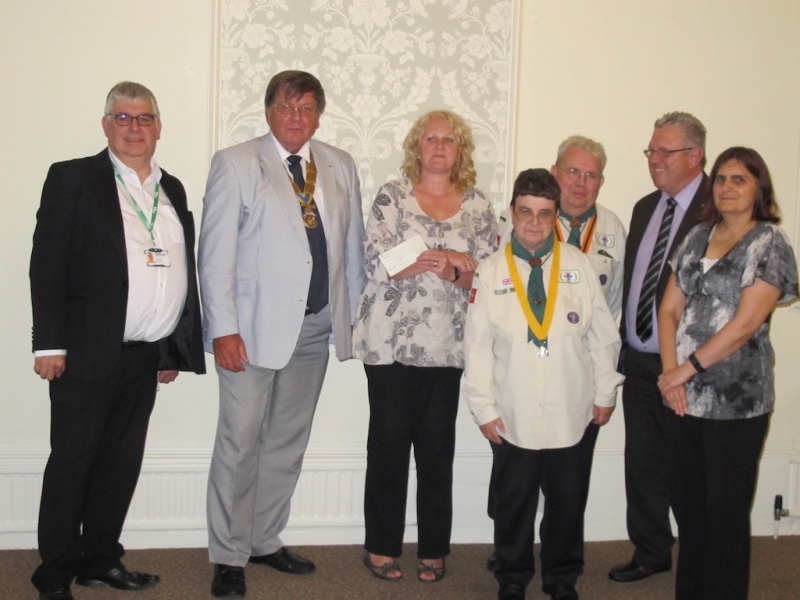 The Club president Terry Kemp with representitives of Macmillan Cancer Care Age Concern and Sandwich Scout Group along with Chairman of International Service Commitee, Andy Dale.

On Tuesday 20th June Kerry Rubins ofThe Martha Trust was presented with a cheque. The Martha Trust is another of the President's chosen charaties