Race Night
Fri 17th February 2017 at 19.00 - 22.30
A really enjoyable evening at our Race Night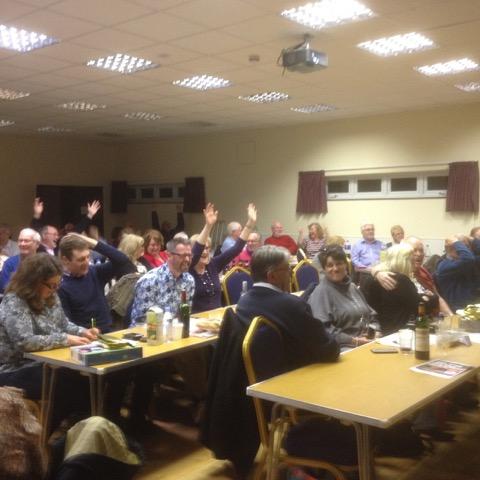 The race night was held in conjunction with Mitlon Keynes Rotary Club.
Over 100 people attended and had a very enjoyable evening place small bets on pre-recorded races shown on the screen. We raised nearly £1,500 which will be divided between the clubs' chosen charities which are the Pituitary Foundation and Willen Hospice.
Thank you for all who attended to make the evening such a success.