Citizenship Awards for Hillhead Primary School
The winners of the 2018 Hillhead Primary School's Citizenship awards were Colin (left) and Stella. They are with Club President Trevor Graham. The awards are given by our Club every year.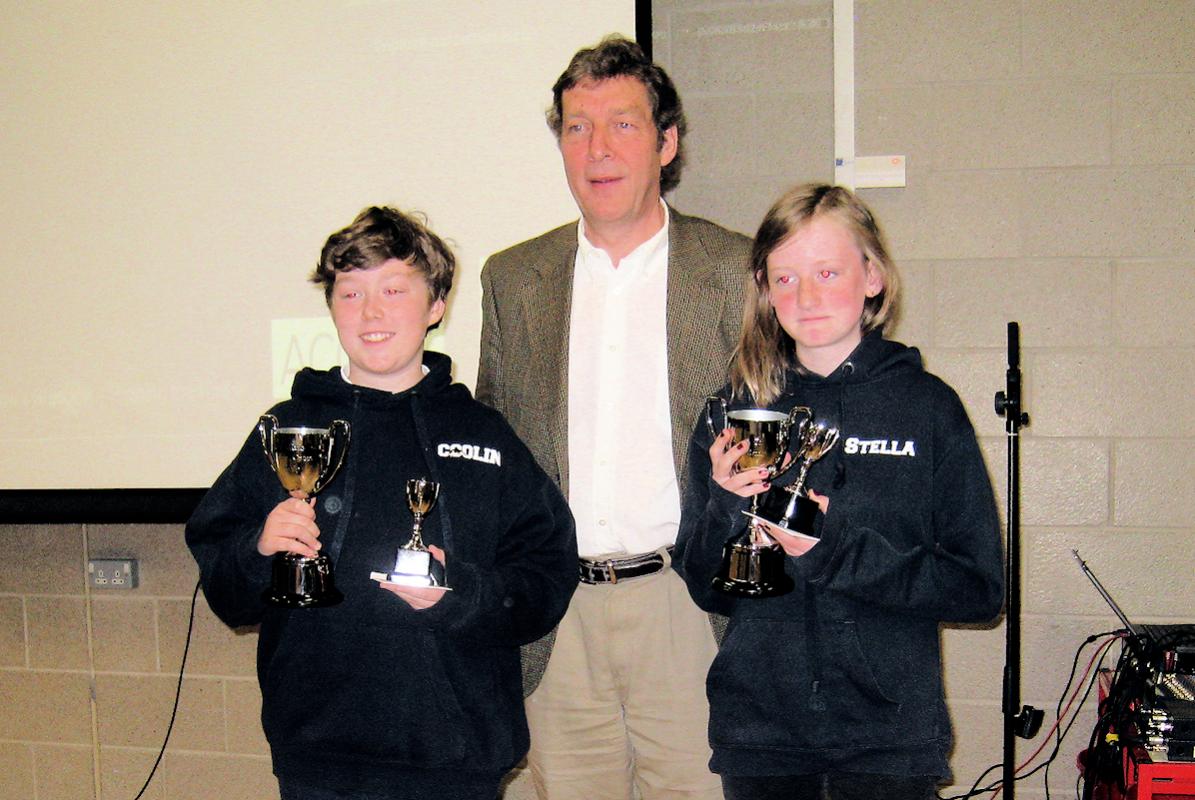 The Club continued its association with Hillhead Primary School when President Trevor Graham accompanied by Bob Holmes presented the Citizenship trophies at the school assembly on 22nd June. Head teacher Francis Donaghy gave a short talk to the children about good citizenship and explained that the four charities supported by the school during the year were all part of being good and caring citizens. President Trevor then told the children about the wonderful and varied work carried out by Rotarians throughout the world.
The winners for 2018 were Colin and Stella. From the cheers and applause that greeted the announcement of the winners, it was evident that both pupils were worthy recipients.