Welcome to the Rotary Club of Charing Cross
Featured pages:
Anya Eber (right) with fellow Rotary scholar Jordan Koletic relaxing during the District 1230 Conference.Read more
Collecting at the SECC for PolioPlusRead more
The Hyndland Primary School team who won this year's competition.Read more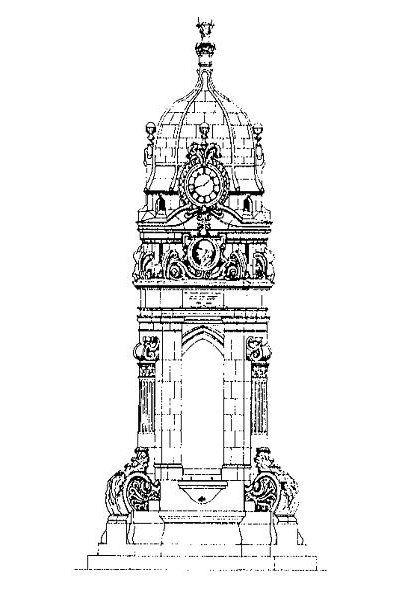 The Rotary Club of Charing Cross is in Glasgow. This drawing, by Founder Member and Paul Harris Fellow John Papworth, is of the Charles Cameron Memorial Fountain in the Charing Cross district of Glasgow.
Please now explore our Website! You may like to start with one of the pages in the drop-down menu under 'What we do'
Meeting Details
Interested in joining Rotary
In the next 30 days...
Meeting Information...
We meet on Thursdays at 12.45 for prompt 13.00 start La Bonne Auberge, 161 West Nile Street, Glasgow G1 2RL tel: 0141 352 8310