PRIMARY SCHOOLS FOOTBALL CUP COMPETITION
Enthusiastic Primary 6 and 7 children listen to the pre-competition briefing.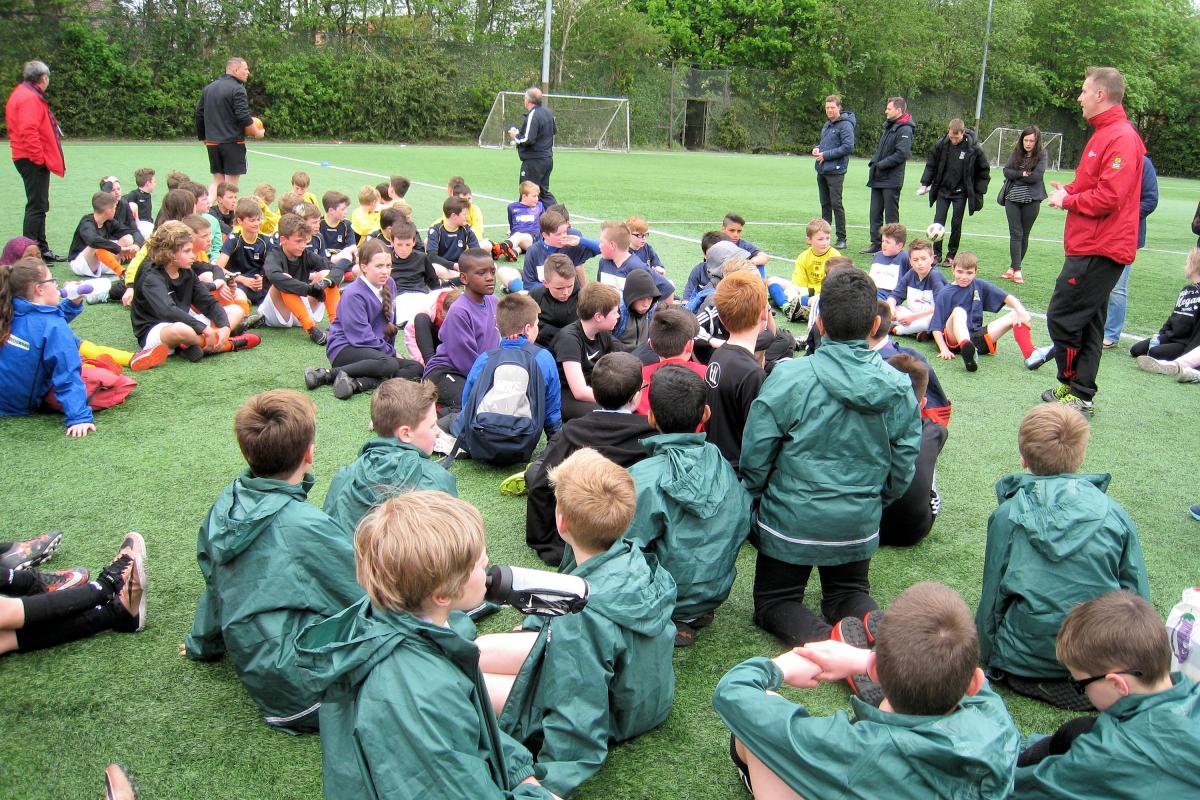 REPORT BY DAVID McCONE
We sponsor this competition by paying for the rental of the Firhill complex, and by providing the Cup, medals, food and drink, for the schools.
This year, the event was held on Monday, 11th May. Primary 6 and 7 boys - and an ever increasing number of girls - from 14 schools had a truly competitive and enjoyable day.
The games are played as 7-a-side with 3 rolling substitutes, making a total of 10 players in each team. Staff and parents from the schools helped to swell the numbers to around 200.

Steven Gilliland from Glasgow City Council and his small team of student volunteers ensured that the event ran smoothly. Pupils played in accordance with SFA guidelines: respect for rules, opponents and officials. Games were played in a very sporting manner and lasted for 9 minutes. The turnarounds were speedy and efficient throughout.
Kelvinside Primary were the winners; but all the teams were winners for displaying real sportsmanship.
Steven and his team deserve a special thanks for the way in which they ran the competition.
____________
Our Club member David McCone conducted the prize giving ceremony, by giving out medals to both teams in the final, and the Trophy to a delighted Kelvinside team.
Our sponsorship side of the event is expertly organised by David McCone and we must thank him most sincerely for his inspiration and hard work.