Paul Harris Fellows
Dave and wendy Ford receive Paul Harris Fellow awards.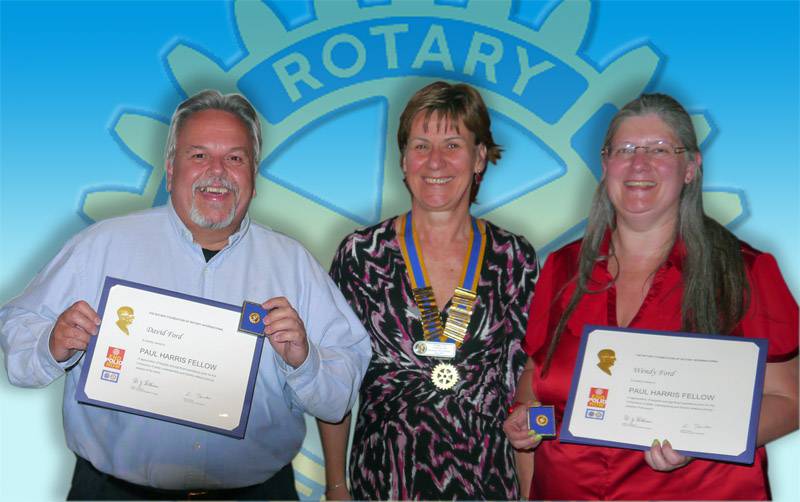 Show related pages
Rotary Club Honours Dedicated Couple
On Tuesday11th June members of Brookmans Park Rotary Club honoured one of their most dedicated members and his wife. Dave and Wendy Ford each received the prestigious Paul Harris Fellowship award from club president Barbara Middleton.
Dave, a founder member of the club, has worked tirelessly over the years in a number of capacities, including club president, fund-raising chair and, at present, as treasurer. He has also been an official at the Mid-Herts area school technology tournament. Both he and Wendy are involved in all aspects of the club