For Members
For members and interested non-members
The following items are primarily of interest to club members, but non-members may wish to have an insight into the kind of events and activities that are open to members, and also how we operate. There are four topics...
Events
Admin
Further Reading
Reference
Anything requiring members to log in to get further information will be clearly indicated.
Events
Our next members event will be featured here
Admin
On-line Booking for Dinner at Wheal Dream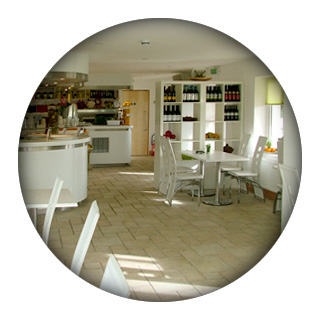 Rotarians and non-Rotarians alike, and their partners and friends, are most welcome to join us at our meetings at Wheal Dream, every Wednesday at 7pm. You should contact Secretary Caroline in the first instance, rather than the restaurant, and he will make sure we can accommodate you comfortably.
We wholeheartedly and thoroughly recommend Wheal Dream to anyone considering visiting under their own steam. Barry and the staff provide top quality cuisine with excellent service, in fresh and relaxing surroundings, providing tremendous value whether it's a quick lunch, an intimate dinner for two, or a sumptuous party for friends.
Members need to log in to book their meal for our weekly meetings. After logging in, go to the Club 'Members Only' Pages link and look for Dinner Booking at Wheal Dream.
Electronic Banking
It would be very helpful if members who do their banking on-line could make electronic transfers to the Club bank account rather than sending cheques, e.g. for events, meals, or dues. After logging in, go to the Club 'Members Only' Pages link and look for Club Bank Account Details.
On-line polls (Doodle)
Members use the Doodle on-line polling facility to register attendance at meetings and events, volunteer for club activities, make menu choices, etc. Members need to log in to see the current list of active polls. After logging in, go to the Club 'Members Only' Pages link and look for Current Doodle Polls.
Further Reading
District Newsletter
Read about what's happening in the District of West Devon, Cornwall, and Isles of Scilly in this month's newsletter.
Rotary Today magazine
Rotary Today is the official magazine of RIBI. The magazine is produced every two months, is distributed direct to each club and covers a wide range of features and articles, from model club and district projects, to national initiatives.
The magazine was first published in 1915 and was the first regional magazine of Rotary International. Rotary Regional World Press currently has a circulation of 700,000 worldwide, with 60,000 of this attributed to Rotary Today.
Production and distribution costs are offset by advertising, leaving a net cost per Rotarian per issue of 20p - which is a pretty good deal.
Previous issues can be found here.
Eye on the Wheel
Members need to log in to read previous issues of 'The Eye on The Wheel', an UNOFFICIAL and occasionally irreverent collection of snippets from John Minhinick (RIBI Communications Chairman) that may be useful. After logging in, the link is towards the bottom of the menu of the left.
Reference
RIBI Constitution and Standard Club Constitution - April 2008
RIBI _ Club Constitution - April 2008.pdf
RIBI Protection Policy - Club Summary - July 2007
RIBI Protection Policy - Club Summary.pdf
RIBI Protection Policy - Frequently Asked Questions - July 2007