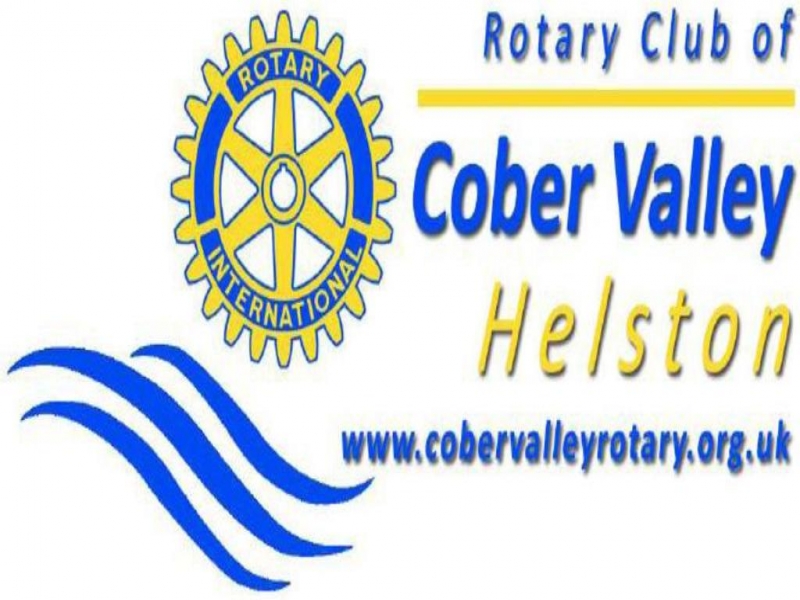 We were founded on 4 March 2009, with 13 ladies and 20 men, 10 existing Rotarians and 23 new to Rotary. We are an informal club, but we are serious about serving and contributing to our community.
We are a Registered Charity No 1136551
Our FaceBook is here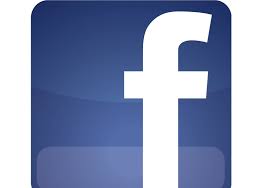 Members - CLICK HERE TO DOODLE
THE COBER CAPSULE - A 50 YEAR TIME CAPSULE
To Purchase an Envelope to be filled to be placed into the Cober Capsule please email us the number you require and payment can be made for each envelope either by cheque payable to 'The Rotary Club of Cober Valley Helston' at £10 for each envelope or pay on line to our PayPal account by clicking the following button
An outstanding Junior Youthspeaks for 2017
7 teams from our local junior schools hotly contested our annual Junior Youthspeaks Competition. Well done to the final joint winners of Germoe School and Godolphin School. For a full photo album of the event and all the teams check out our Facebook page.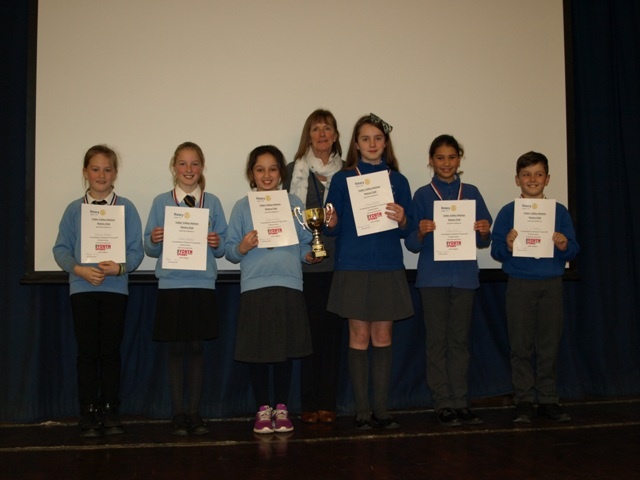 The Cober Capsule - Our Next Big Fundraiser
We will be burying a 50 year time capsule on the Penrose Estate to be opened on 5th July 2067. Click on the picture for more details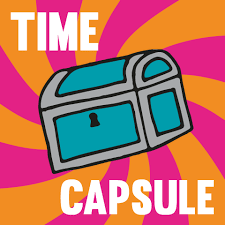 Welcome New Members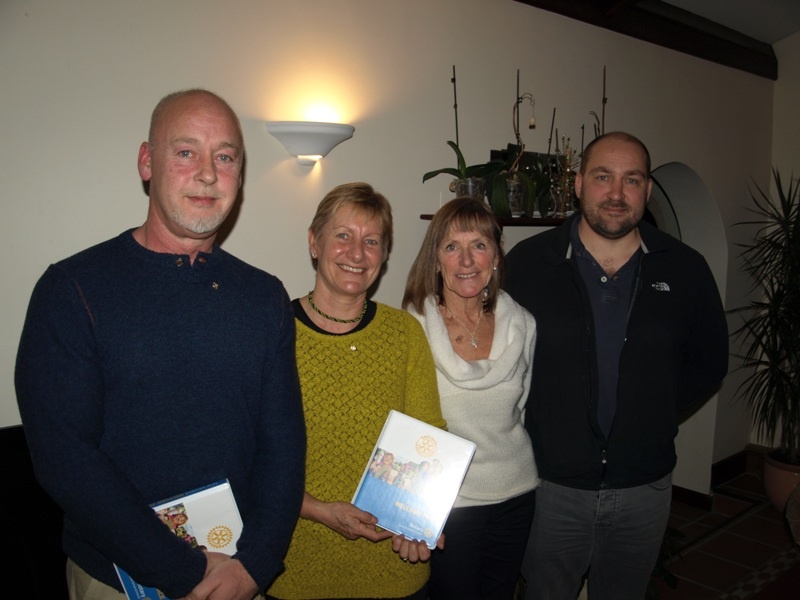 Our first meeting of the New Year and great to induct 3 new members. Welcome to Rotary Patrick Terry, Tracey Scott and Andy Wallis.
Paul Harris Fellowships Awarded at our Christmas Meeting
Well done to Rachael and Caroline our new PHF awardees.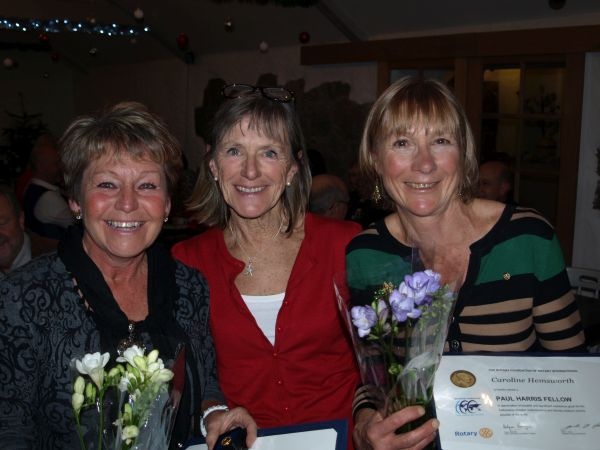 Helston Christmas Lights Switch On 25 November 2016
Once again we set up our Mulled Wines and MInce Pie stall and this year with good cold but dry weather and little competition we sold an amazing amount. Over 300 mince pies went and it looks like we raised nearly £900 for the Charity Account. Well done everybody and a big thank you to Barry and the team from Wheal Dream for mixing up the wines and supplying the pies.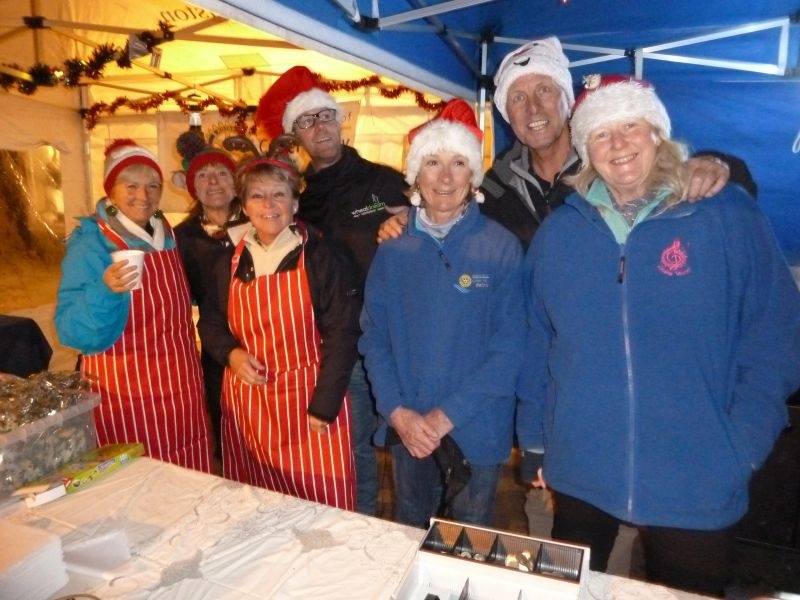 Presidents Night - The Cove Maenporth 7 October
A great evening to celebrate Rachael's year. More pictures are on our Facbook page.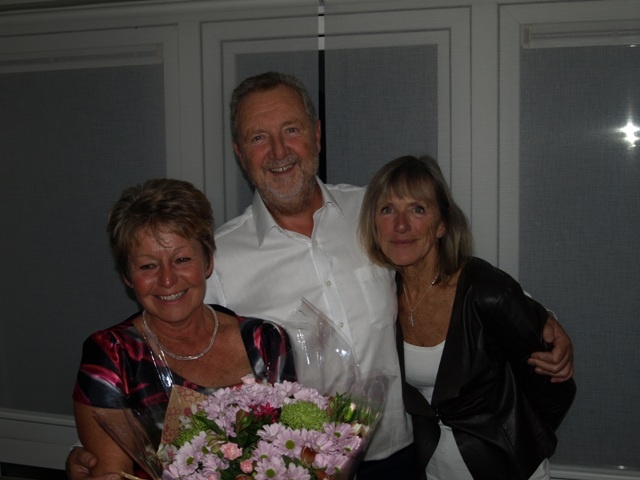 Ball Splash!!
Around 1,000 numbered tennis balls were dropped into the River Cober on Sunday 11 September for our annual ball splash fundraiser. Helston Judo Club sent along some helpers as we are planning to see how we can support them to put a disabled loo and wetroom into their new premises so that it can be used as a community resource.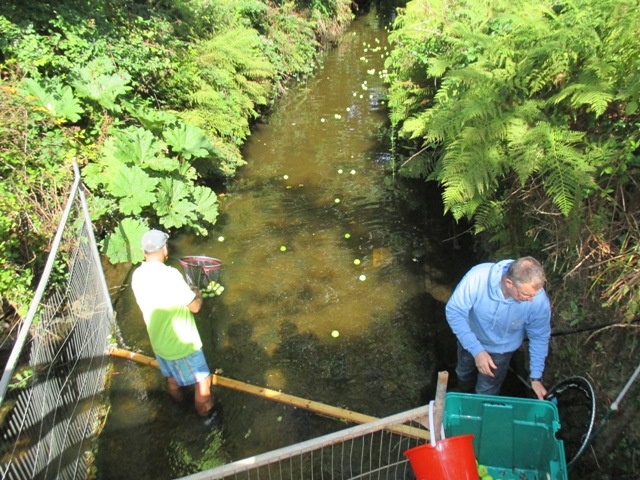 Welcome to our new President Hilary
President Hilary Young takes over the reins from Rachael and is looking forward to her year.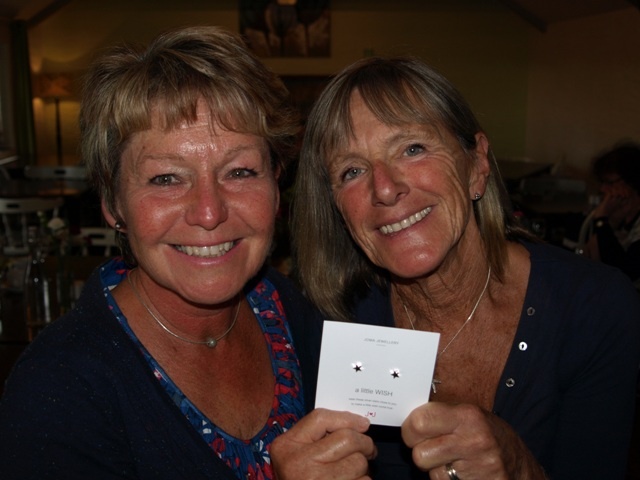 ....and the Club celebrates the event!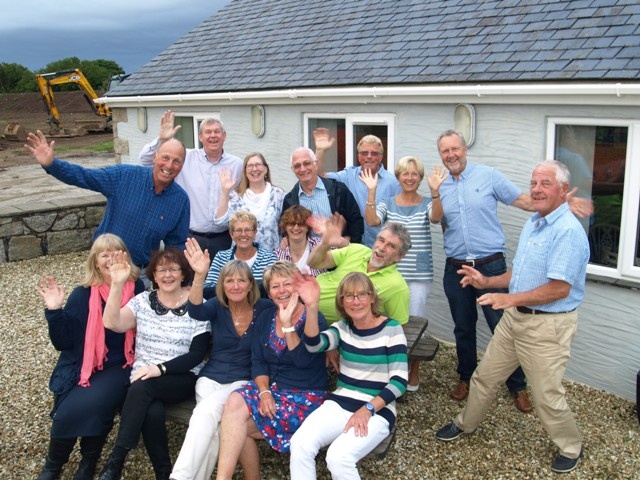 See our Facebook page for more pictures
£6,000 Raised for the Macmillan Cove Cancer Support Centre!!!!
President Rachael's headline charity for her year is the Macmillan Cancer Support Centre project being built at RCHT Treliske - click here for details - and last night we were able to give a cheque for an amazing £6,000 to Emma Wright the local fundrasing officer for Macmillan. Brilliant job every one and special thanks to the support that Santander gave us to help to reach this amazing total.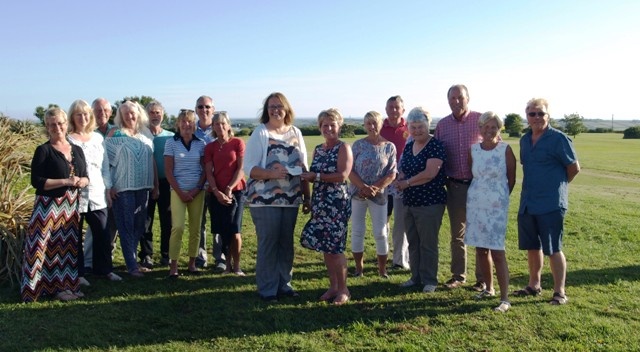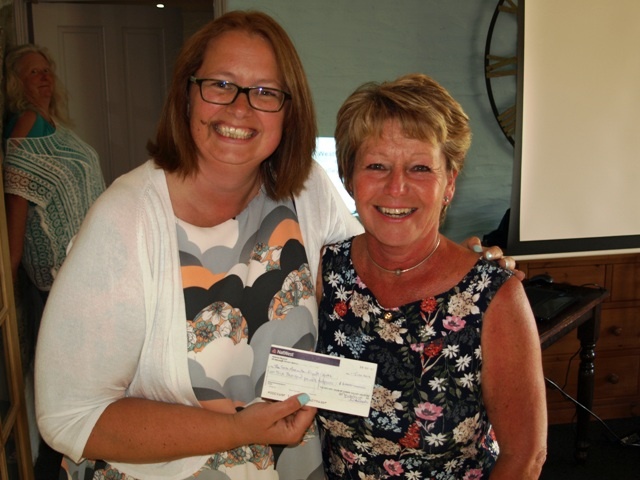 Meanwhile - Big Kids supporting little kids at Kids Out Flambards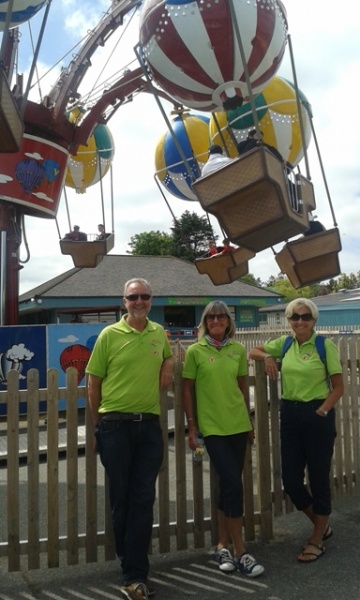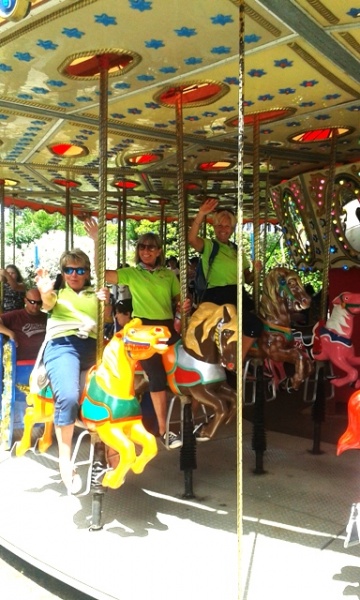 2016 So Far
We are a bit behind with our 2016 updates so here's what has happened so far:
January - Junior YouthSpeaks - a great entry from local schools and won by great teams from Parc Eglos and Nansloe Schools
1St April was our Annual Golf Day fundraising for the Macmillan Cove Cancer Support Facility at RCH Treleiske.
Well done to the RAF St Mawgan Team
Happy New Year Everyone
We kicked off our New Year meetings with a great Roaming evening at Club President Rachaels house in Falmouth.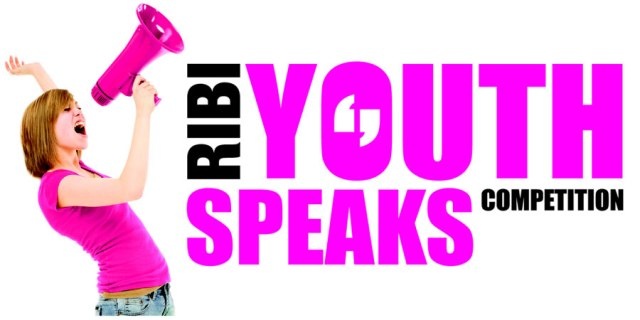 We are looking forward to our next event - Youth Speaks 25 January at Nanlsoe School with a record 9 Teams.
Fun Golf Day - 18 September 2015 - Wheal Dream
34 Golfers and Non Golfers took part in our first Fun Golf Day at Wheal Dream last Friday and helped us raise over £375 which will help us to fund a defibrillator at the course and restaurant as well as add some funds to some other projects. A great day and well organised by Jo Munday. Great support from Falmouth Golf Club Ladies Section and the winners were President Rachael and Paul Bolton.
See more pictures on the Facebook page.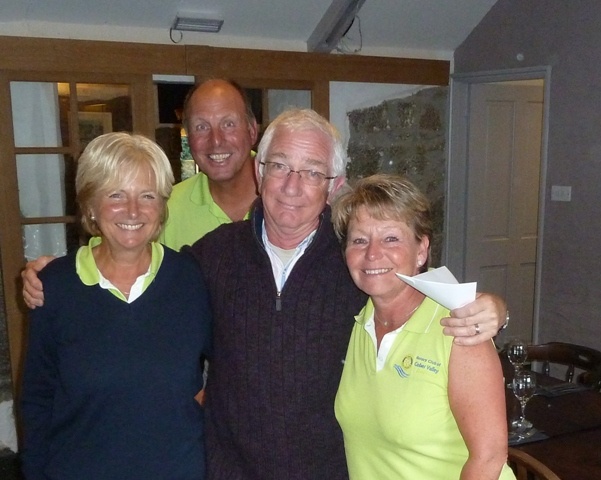 Annual Ball Splash 13 September 2015
With all balls sold we were able to drop over 1,200 balls into the River Cober and raise over £2,000 towards our target for the Macmillan Cove Cancer Support Centre at Treliske Hospital. Well done to the winners - Lisa Dann and Mr Davenport of Torquay. Thank you to our local young helpers; Savannah Gibb who retrieved the 20 balls that slipped though the nets, and to Steven Benney and Nathan Gibson who helped us to get all the balls back.
Click here to see photos of the event and also on our Faceboook page.
ShelterBox joins our Corporate Membership Scheme
26 August Meeting - We are extremely pleased to announce that our first Corporate members are from the Rotary Project Partnership Charity ShelterBox. DG Brian Stoyel assisted President Rachael Curnow in inducting the ShelterBox CEO Alison Wallace into Rotary and she has brought 3 Corporate associate members with her into the scheme. With her this evening was ShelterBox's community fundraiser Alex Youlten and they are pictured below with Rachael. The other corporate associate members will be the charity's Chief Finance Office Michael Johns and their Chief Operations Officer John Leach.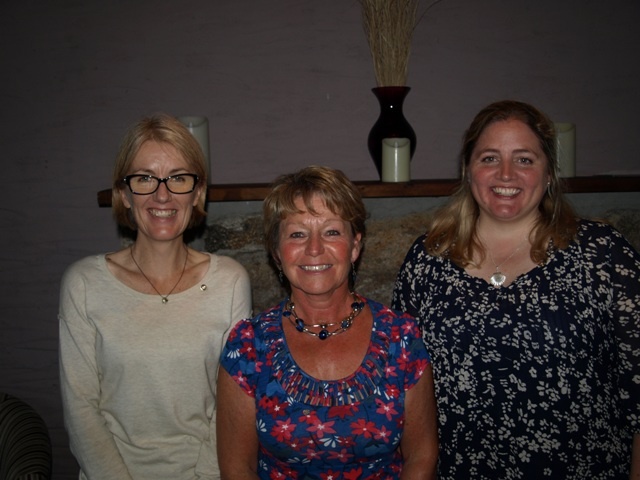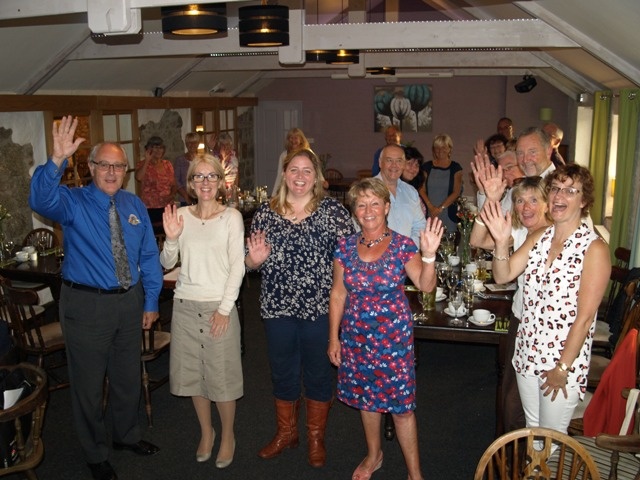 Welcome to the Club team ShelterBox!!
Rotarians in Action at Porthleven RNLI Day
Selling our balls for the Ball Splash on 13 September - all balls now sold which moves us nearer meeting our target of £3,000 for the Cove Cancer Support Centre at Treliske RCHT.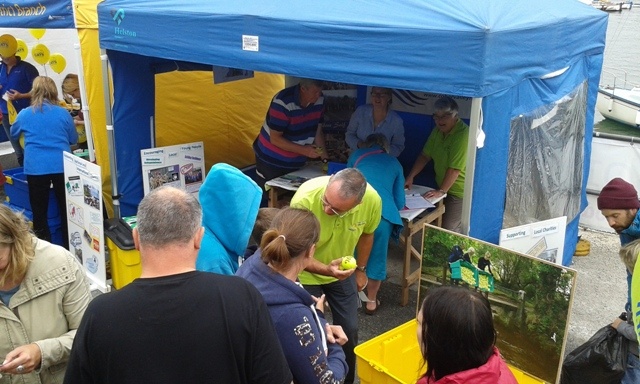 Fun Golf Day at Wheal Dream planned for 18 September

Get your Golfer/non-Golfer teams together for our Fun golf day in September. Fund raising to help provide an emergency Defibrillator at Wheal Dream.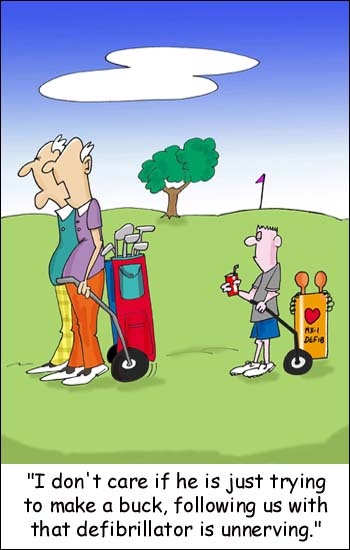 Rotarians Go Gig Rowing with New President Rachael
Our Presidential handover took place at sea this year with President Bryn handing the club tiller over to President Rachael at our now annual support function for Porthleven Gig Club. They put on a great BBQ again and as one of our monthly awayday meetings we raised over £200 for their funds.
To read a great article in the local paper click here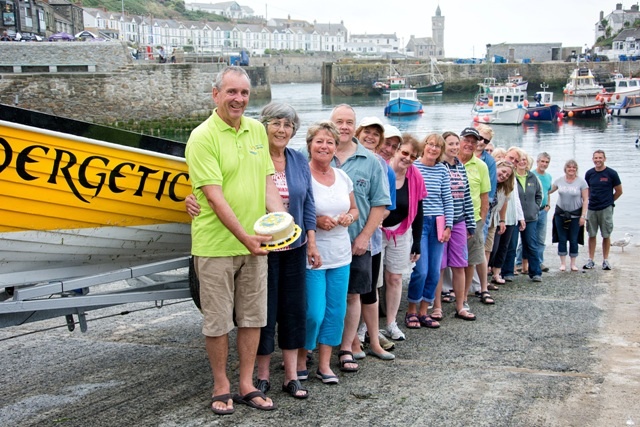 £2,500 Presented to CHICKS
Rotarian George Curnow presenting a cheque for £2,500 raised at our Charity Golf Day at West Cornwall Golf Club, in April, to Mick Ryan of CHICKS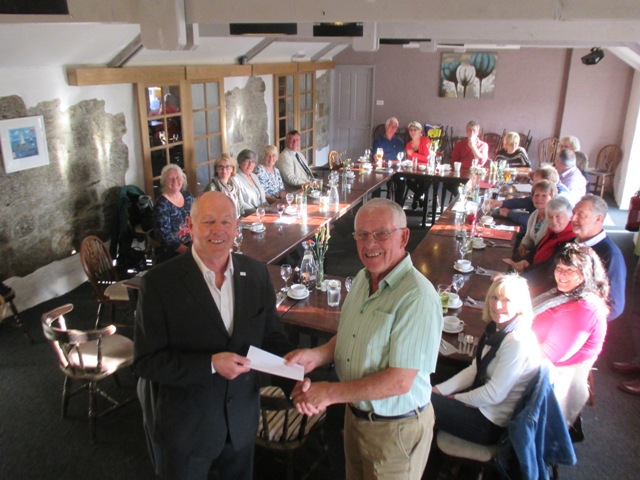 Cober Valley Golfers win 1st Veterans at Truro Boscawen Rotary Charity Golf Match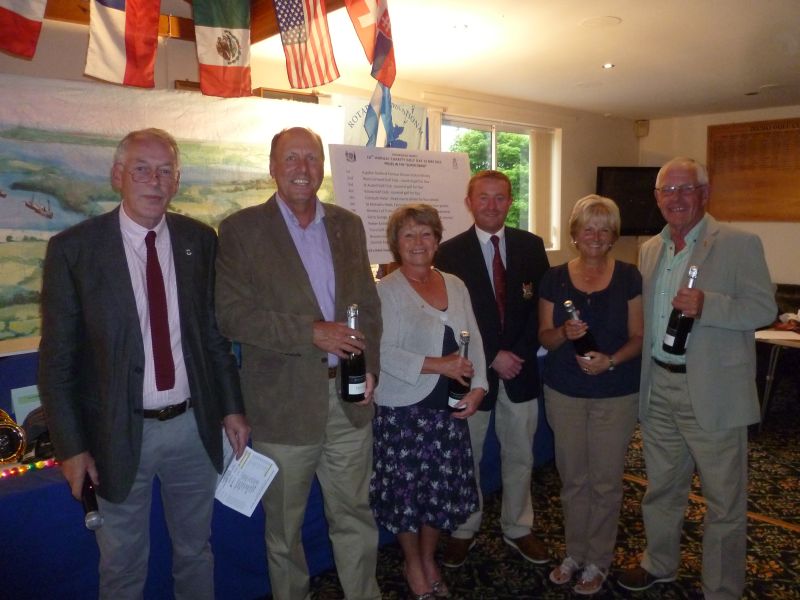 Cober Valley Charity Golf Day raises over £2,000 for CHICKS
A very succesful golf dayat West Cornwall Golf Club means that we will be able to donate over £2,000 to our headline charity CHICKS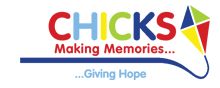 For more pictures and a report on the day click on the picture below: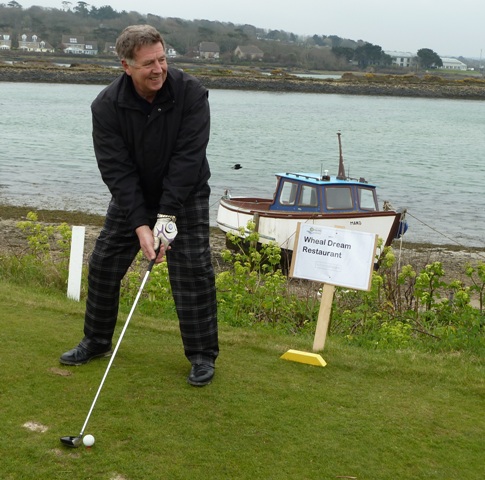 Cober Valley Rotary Continuing Support for ShelterBox
Each year we try to pledge our support for the local International aid Charity ShelterBox. Starting as a project of the Helston Lizard club our club has been fully engaged with the charity from when we formed with many members volunteering or working for the project. This year we were able to donate £1,200 to their general fund and the CEO Allison Wallace came to update us at the Club and receive the cheque. We welcomed a number of other supporting local Rotarians too.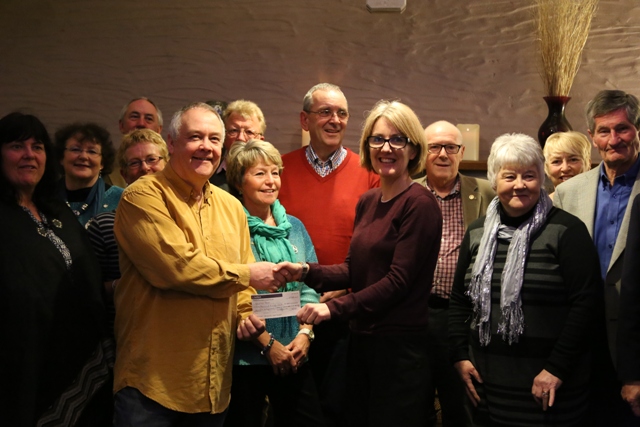 Junior Youth Speaks 2015
Well done to all the teams that took part in our annual Junior Youth Speaks Competition. A record 7 Teams and the winners from Nansloe and Godolphin now go on to the District final on 11th February - Good luck.
Click on the picture for the full story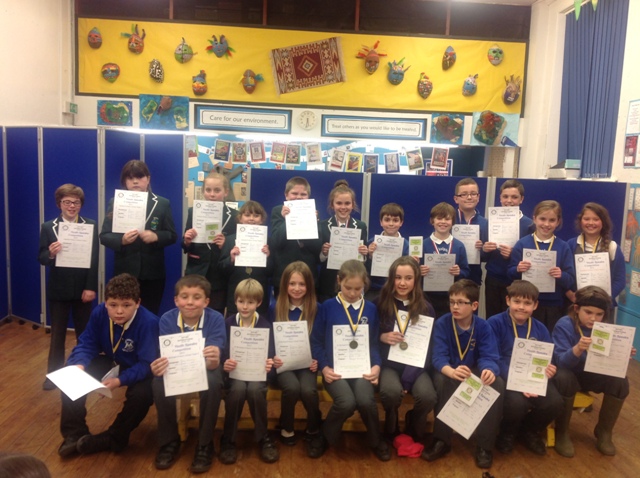 Meeting Information...
We meet on Wednesdays at 7.00 for 7.15pm, Dinner £13 (1st Wednesday of each month is our 'Out & About' evening - please contact Secretary for details ) Wheal Dream
Wendron
Helston TR13 0LR tel: 01326 565103
Meeting Details
Interested in joining Rotary
In the next 30 days...
Social Media...
Rotary International District 1290
Promote your Page too