The Rotary Club of Saundersfoot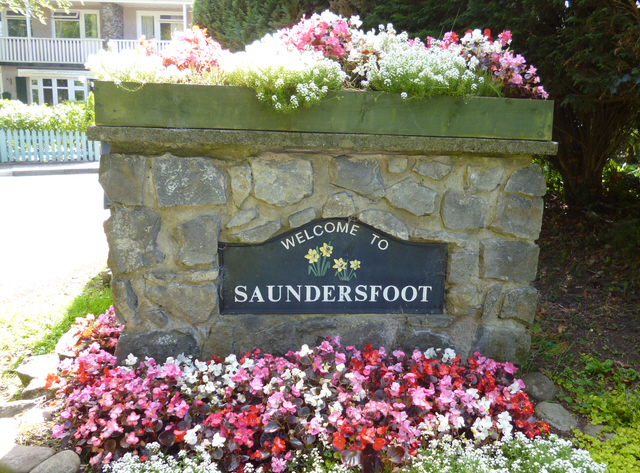 Visitors to Saundersfoot are assured of a great welcome!
This page will be updated soon...!
2016 ACTIVITIES
2016 was another busy year for the club. See the activities listed below
=========STOP PRESS=========
TENDERFOOT DID IT AGAIN - winning the Wales Disabled Sports Championship for the seventh time!
See news page
============================
November: 6th November we are again taking two "Tenderfoot" teams to compete at the Wales Disabled Sports Championship: Tenderfoot have won six of the last seven years, will this year see seven?
September: Marshalling Iron Man Wales: weekly training of the Tenderfoot teams
August: Sandcastle Competition
July: Pig Roast and Burgers - on Saundersfoot Harbour's new decking for the first time
June/July: Handover of Presidency from Rotarian Ian Nicholls to Rotarian Norman Spence
Duck Races - most called off due to poor weather, but sell outs at the Pig Roast and RNLI
June: Kid's Out - treat for local children at the award-winning Folly Farm
President's Night Out - visit to the Sunderland Trust heritage site in Pembroke Dock
Every five weeks: Recording Talking Newspaper on to CD for the Visually Impaired
Every month: Transport for Visually Impaired to coffee morniing
2015
TENDERFOOT WELSH CHAMPIONS AGAIN
Tenderfoot train at the Regency Hall, Saundersfoot on the last Friday of each month where new entrants are encouraged to participate. Further information about Tenderfoot is available from Rotarian Charles Hopkinson on (01834) 813433.
CHRISTMAS MARKET, Saundersfoot Harbour
From Friday 4th December to Sunday 6th December 2015, we could be found roasting chestnuts at the popular Christmas Market on the Saundersfoot Harbour Car Park. We were just inside the main entrance to the marquee, and lost no opportunity to cajole visitors to the market into buying a bag of hot roasted chestnuts. It enabled us to meet both residents of and visitors to Saundersfoot and for them to exchange seasonal greetings with the Club members who were roasting them!
SANDCASTLE COMPETITIONS
All Rotary events are dependent upon the goodwill and efforts of Rotarians, the actions of the participants and often benefit from the generosity of local people and businesses. All sandcastle builders are given prizes with a larger selection of goodies for the first prize winner and second prize winners, all of which are donated by a local businessman who insists on receiving no credit for his valuable support. The photo below shows Rotarians Peter, main organiser of the sand castle competition, flanked by Rotarians Lionel and Brian who helped throughout the event.
DUCK RACES
The picture shows the moment immediately before the start of our first duck race of the 2014 season: Rotarians Peter and Keith are poised, the sluice gate in Saundersfoot Harbour is being raised and when the current is powerful enough to carry the ducks .............................................they're off!
Check out the NEWS page for a full report!
Not only but also ..............
Watch this space for more news of upcoming events, fundraisers and service projects being planned.
Meeting Details
Interested in joining Rotary
In the next 30 days...

Current President hands-over to incoming President
Meeting Information...
We meet on Mondays at 19.30 hours (We meet at Wisemans Bridge Inn, by the sea! From the first Monday in July to the last one in August, the meetings are held at lunch times, start 13.00 hours. From September to June meetings commence at 19.30. No meetings on Bank Holiday Mondays) Wisemans Bridge Inn
Wisemans Bridge
Saundersfoot
SA69 9AU tel: 01834 813236