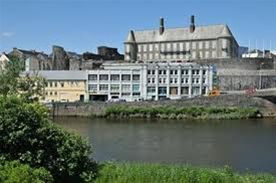 RIVER TOWY AND COUNTY HALL
Using the menu on the left, you can find out more about what we do. We are part of Rotary International, which is the world's largest service organisation. The club has several committees, each of which provide a different type of service; more information is available from the committees pages. If you are a Rotarian visiting the area, you will be made welcome at one of our meetings, check the venue and programme pages for more details.
OUR MISSION - SERVICE ABOVE SELF
The main objective of Rotary is service - in the community, in the workplace, and throughout the world. Rotarians develop community service projects that address many of today's most crirical issues, such as children at risk, poverty and hunger, the environment, illeteracy, and violence. They also support programmes for youth, educational opportunities and international exchanges for students, teachers, and other professionals, and vocational and career development.
Meeting Information...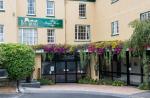 We meet on Mondays at 12.55pm Ivy Bush Royal Hotel
Spilman St.
Carmarthen SA31 1LG tel: (01267) 235111